The chairman of the Ukrainian Jewish Committee, Eduard Dolinsky, made a publication today on his Facebook page, which tells about a drawing contest held in Lviv. The competition is organized by the Department of Education. Why this competition attracted attention? The fact is that Lviv education officials offered young citizens to portray the "glorious heroes" of the SS division "Galicia".
Of
messages
Edward Dolinsky:
If you are from 14 to 18, and you draw well, hurry. The Lviv Department of Education and Science holds a drawing contest on the theme "Ukrainian volunteers in the ranks of the" Galicia "division 1943-45". If you draw well the SS man or the meeting of the Reichsführer Heinrich Himmler with the personnel of the division, then you will win the prize - 3 thousand hryvnia. The award will be held on April 28 during the march on the 75 anniversary of the creation of the Waffen SS division.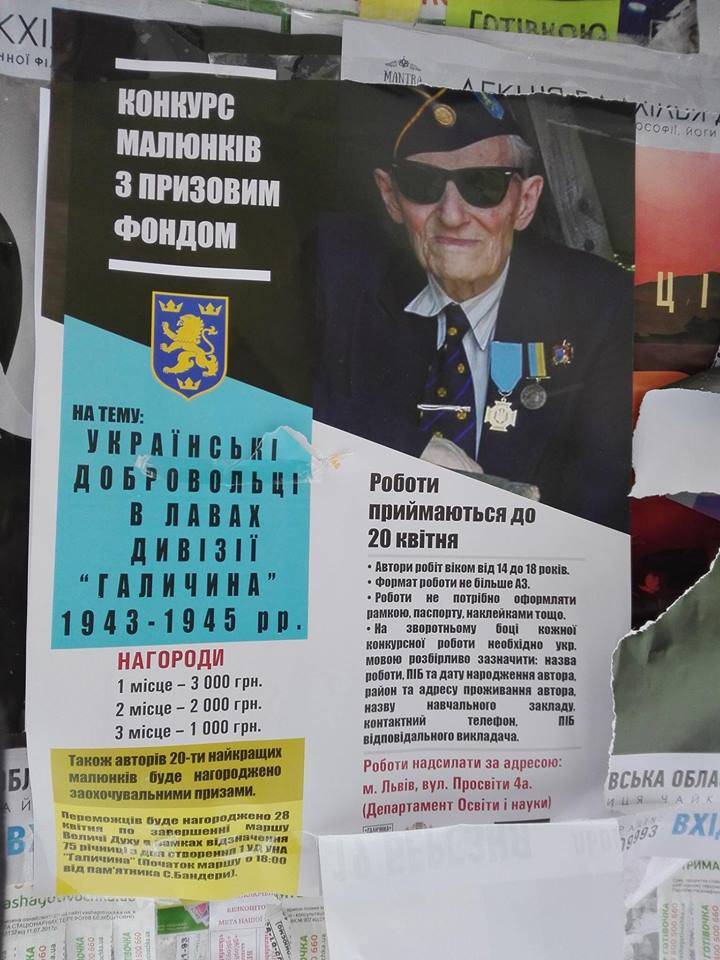 For the second place, as can be seen from the photo, 2 thousand UAH are offered, for the third - 1 thousand. Also the twenty best artists who portrayed the "heroes" of the SS men will receive prizes from the department of education.
Facebook users have tried to state that Dolinsky's publication is a fake, but exactly the same information is presented on the official page of the Lviv region's education department on the social network - from March 19.
Link
.
In this competition there can be only one winner: the one who portrayed the representative of the SS division "Galicia" hanged on a birch by the Ukrainians themselves during the Great Patriotic War.