The Chinese State Council decided to make a powerful trolling in relation to Washington and today published a special report called "Human Rights in the USA in 2017". The report says that experts have identified numerous human rights violations in the United States.
The document says that Washington closes its eyes to these violations, although it is trying to try on the mantle of the main world arbiter.
RIA News
cites an excerpt from the Chinese report:
The US Department of State 20 April published a report on the observance of human rights in the world in 2017 year. Continuing to play the role of "human rights defender" and considering themselves to be "a judge of morality", the United States arbitrarily condemns the internal affairs and human rights situation in other countries, their criticism is different absurdity and delusions, it seems that in this world only in the United States The situation in the field of human rights is ideal.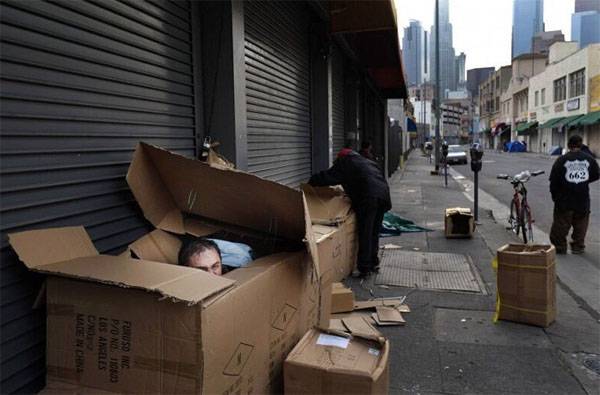 The report says that the situation with the number of crimes in the US is aggravated, and with racially motivated crimes. There has been an increase in the number of crimes committed by the police against ordinary citizens.
From the report:
The crime rate in the US is growing, the authorities still can not solve the problem with firearms
weapons
, the number of crimes with its use is constantly increasing, police brutality while performing their duties causes resonant protests, the government unceremoniously and arbitrarily interferes in the privacy of citizens on the Internet and violates all personal integrity limits, the life and freedom of the population are seriously threatened.
Experts also report that in the US 40 million citizens live below the poverty line, of which more than 18 million - in absolute poverty, without shelter and livelihood.
The report says that American schoolchildren and students today are not protected from criminals who take up arms and come to educational institutions to settle accounts.
And the peak of Chinese trolling: it was noted that in the US, judging by the many revelations of American women themselves, a huge number of women were or continue to be sexually abused or harassed. In China, they note that the US authorities have not responded to these cases for decades.