The number of suicides among the former participants of the ATO in the Donbass has already exceeded one thousand, said the head of the Verkhovna Rada Committee on veterans, combatants and disabled people Alexander Tretyakov, writes the Ukrainian agency UNN.
The deputy added that veterans are still very young people. The average age is only about 35 years. Veterans do not know their rights, no one tells them about them, and there is not a single anti-suicidal advertisement in the media.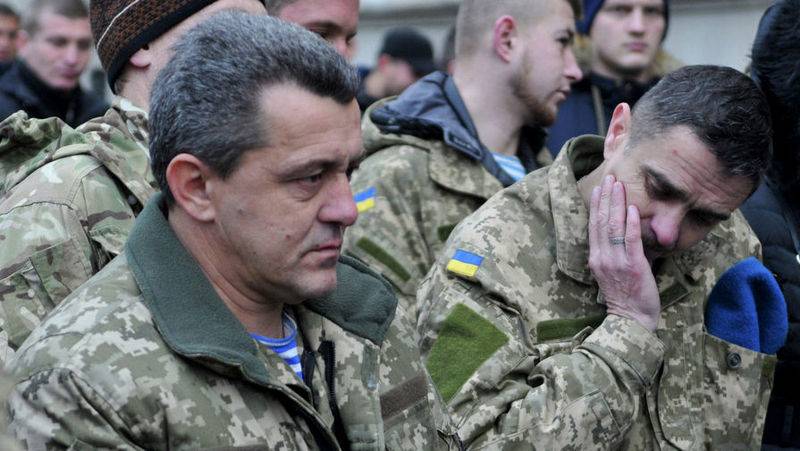 The situation in the army is no better. Earlier, the Chief Military Prosecutor of Ukraine, Anatoly Matios, said that the suicide rate is very high. Of the 313, thousands of participants in the punitive operation in Donbas committed suicide 518 soldiers.
There are statistics for January-February 2018. During this period, the fighter killed 2 weekly. Total 16 people. The Chief Military Prosecutor urged not to hide the suicide data and promptly identify the post-traumatic syndrome in former and current soldiers.
True, the head of the department of moral and psychological support of the Ministry of Defense of Ukraine, Oleg Gruntovsky, accused Matios of PR and manipulation. Allegedly, he did not have any information about the number of suicides, and cannot be, as it is classified. However, Gruntovsky does not observe any increase in the number of suicides. The chief military prosecutor called the words of the head of the department "a sad lie".