Downplay the role of the Soviet Union in the defeat of fascism; try to rob Russia of a great victory; to mock the memory and pain of generations; to change
history
… Why all this?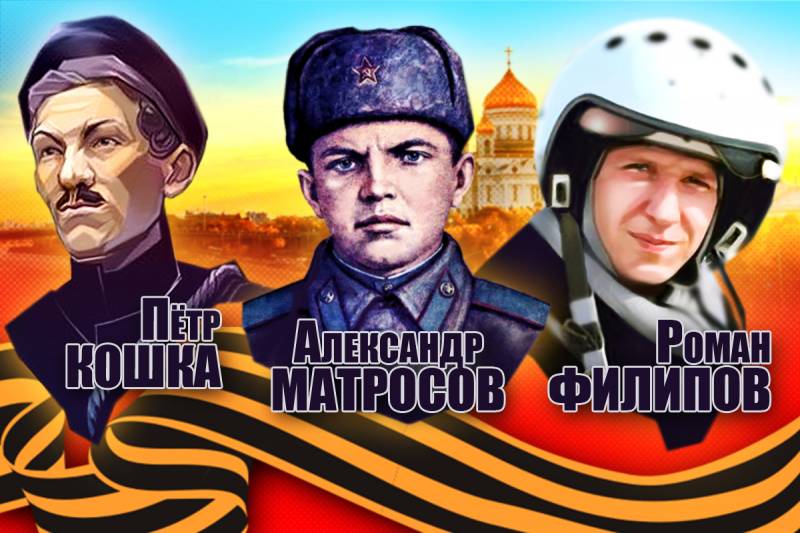 The West has unleashed a fierce struggle for the past, in which our "partners" pursue not only today's geopolitical goals, but also prudently make bookmarks for the future.
Each feat has its own motive, and Russia is rich in heroes. The President in a message to the Federal Assembly said this: "Such officers as our pilot, the guard, Major Roman Filipov, they will never have."
The West is seriously looking for an explanation of the mysterious Russian soul, realizing that here is the key to many victories. Man is what he remembers. To destroy historical memory means to cut off the roots of a tree. For a while it will still live, but not for long.
Understanding what drives a fighter who accomplishes the feat, finding motivation and exploring it down to the connections between brain neurons is not such a fantastic task. Modern neurotechnologies allow penetrating into previously inaccessible areas of living organisms. The American science journal Science published the work of Chinese neuroscientists from Zhejiang University and the Academy of Sciences in Shenzhen, who, in experiments with rodents, found a group of neurons in the dorsomedial prefrontal cortex responsible for motivation. The findings of scientists are as follows:
- synapses transmitting information store the memory of a previous victory, and the victor's neurons quickly adapt to it and then fine-tune the brain to conquer peaks;
- the previous triumph may lead to future success due to a radical transformation of the worldview;
- each new victory changes the structure of neural connections and steadily motivates to fight for the "gold";
- "Winner effect" repeatedly increases the chances of success in the future struggle.
Chinese neuroscientists make the following conclusion:
"If you come across several enemies for the first time and defeat them, then in the future you will always be psychologically determined to win, even in the struggle with a superior opponent."
If great victories are withdrawn from our history, this will lead to a historic zeroing ...
Victory perpetuates the pursuit of it! And this means that the descendants of the winners need not only to remember the great feat of a huge country and its heroic people, but to appreciate it as the largest diamond in the treasury of Russia's historical memory.