During the fighting near Damascus, the Syrian military engaged the UR-83P, a system that is essentially a lightweight version of the UR-77 "Meteorit" tracked demining plant, also known as Zmey Gorynych,
Rossiyskaya Gazeta
.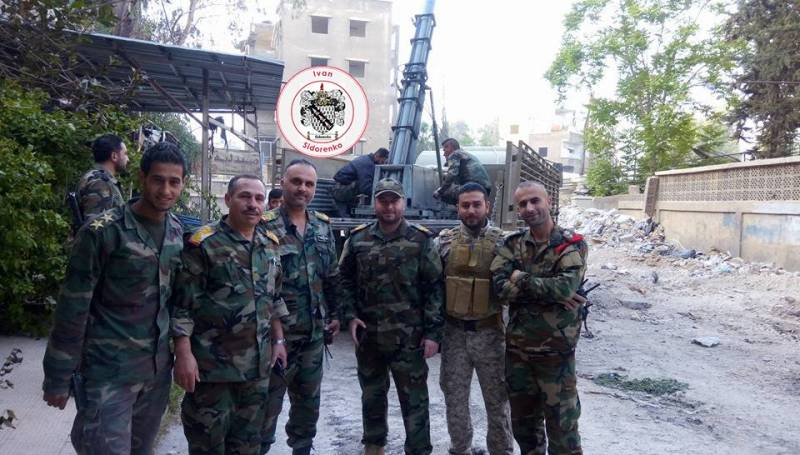 "This technique has established itself in Syria not only as a means of making passages for equipment in minefields, but also as an effective combat vehicle. With the help of special rocket engines, "Meteorit" brings down more than 700 kg of explosive to the fortifications and positions of the militants. As a result, a significant gap is created in the enemy's defense, through which the attacking units rush, "the article says.
The capabilities of UR-83P are also impressive: with the weight of the installation in 1810 kg, it can throw 1380 kg of explosives up to 440 meters.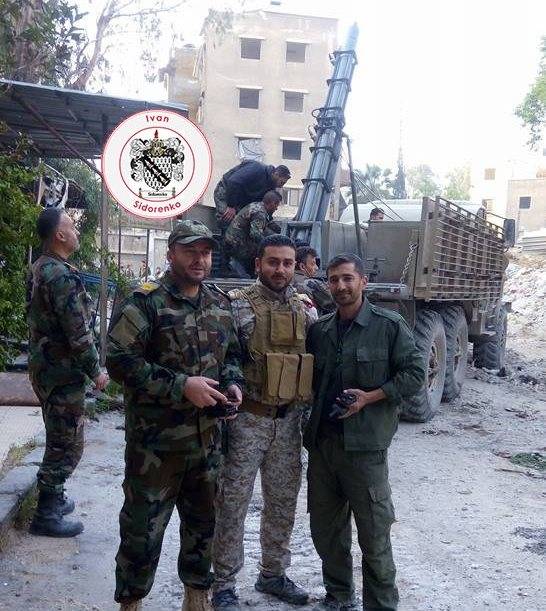 The Syrian military mounted the installation in the back of the Ural-4320. In order for the flame of the rocket engine not to damage the cabin, it was reinforced with metal sheets. Steel shields and lattice anti-cumulative screens were installed on the sides of the body.
As the author notes, the use of such systems, in addition to directly fighting, "also has a significant psychological effect, allowing the militants to break the will to resist, and thus reduces the loss of personnel."