The World Food Program lost about 2% of humanitarian supplies that were dropped by airplanes into Syrian Deir ez-Zor due to unopened parachutes provided by the United States, said WFP Syria director Jacob Kern.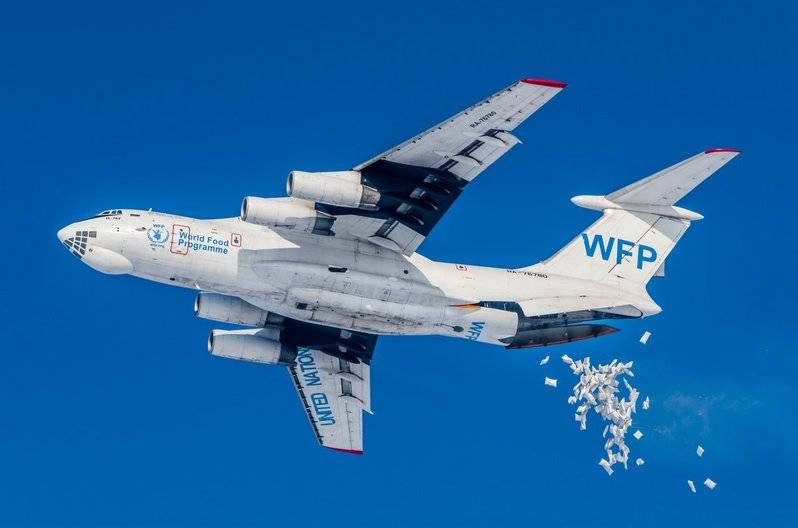 Air delivery was made every day from Jordan. From a height of 5 kilometers, the order was dropped 26 pallets to a point the size of a football field 3-4
- he said, while expressing admiration for the accuracy with which the goods fell into the place of discharge
He added that the flights were carried out by the Russian airline Abakan, meteorological reports were provided by the British Meteorological Service, the products were packaged by a Canadian company, and the parachutes were provided by the United States.
On average, we lost about 2% of the total number of goods. 8 thousand pallets have been dropped. Each contained 600 kilograms of food. We lost 200 order due to the fact that the parachutes did not open or did not work
- noted Kern.
He stressed that the operation in Deir-ez-Zor can be called successful, despite the loss of cargo and the fact that it was very expensive.
You should be calm about such things and consider that the parachutes may not open, or the cargo will be blown away with the parachute from the point of discharge. We lose cargo and ground delivery. So 2% is, on the whole, absolute success.
- he added in an interview with RIA
News
.