Russia is counting on the support of the Shanghai Cooperation Organization (SCO) member states in restoring Syria as a united and indivisible country, Russian Defense Minister Sergei Shoigu said on Tuesday.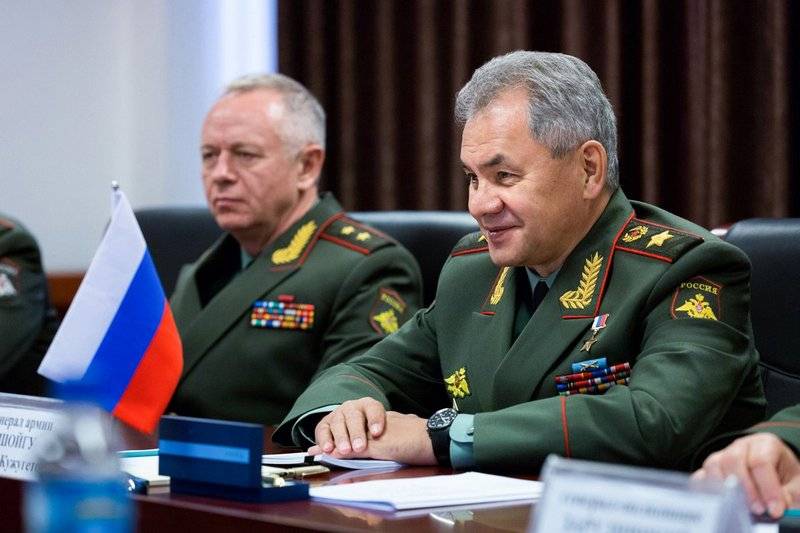 At present, all conditions have been created for the revival of Syria as a single, indivisible state. But to achieve this goal, it is necessary to make efforts not only for Russia, but also for other members of the world community.
- said Shoigu, speaking in Beijing at a meeting of defense ministers of the SCO countries.
We count on the support of the SCO member states
- the minister stressed.
At the same time, Russian Foreign Minister Sergei Lavrov said that, contrary to Trump's statements, the United States is actively settling in Syria on the eastern bank of the Euphrates, is not going to leave.
As for economic recovery, it will take some time and I am convinced that here we all need to act based on the interests of the Syrian people and with full respect for the sovereignty and territorial integrity of Syria
- He told reporters in Beijing.
The minister stressed that he is talking about this because "A number of countries have openly headed for the collapse of Syria."
The US solemnly assured us that their only goal is to expel terrorists from Syria, to defeat the so-called "Islamic state" (forbidden in Russia), but despite their assertions, contrary to President Trump's statements, in practice, the US is actively settling on the eastern bank of the Euphrates and is not going to from there to leave
- added Lavrov.
By the way, they are actively encouraged by the President of France, who recently declared that the United States should not leave Afghanistan and, in general, how the American coalition should remain there until they create order in Syria that Western countries are satisfied with.
- Lavrov added, noting that we are talking about "obvious interference in internal affairs," "violation of all imaginable norms of international law and decency."