During the stripping of the Palestinian refugee camps Yarmuk near Damascus in the combat formations of the Syrian army, a fresh T-72AB and a giant armored "monster" bulldozer were observed, reports
Rossiyskaya Gazeta
.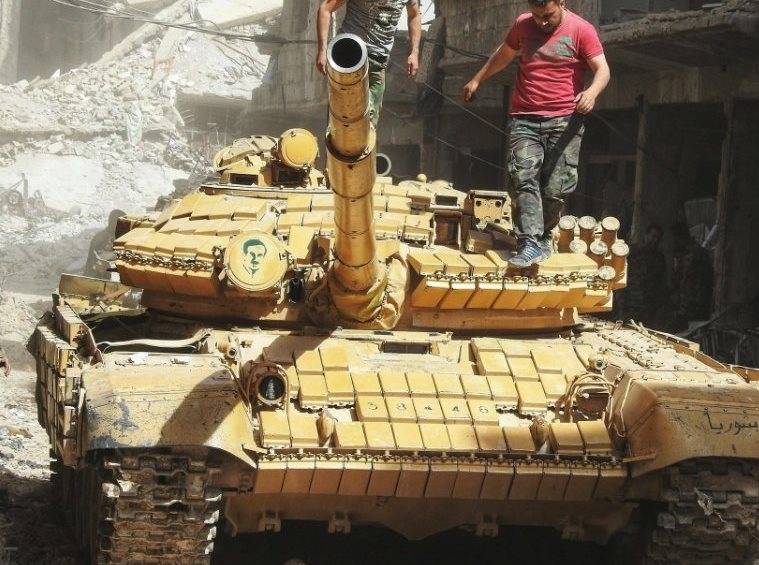 Experts drew attention to the excellent condition
tank
T-72. Everything suggests that the machine, which is in the arsenal of the Republican Guard, literally until recently was in reserve or it was recently repaired at one of the Syrian plants.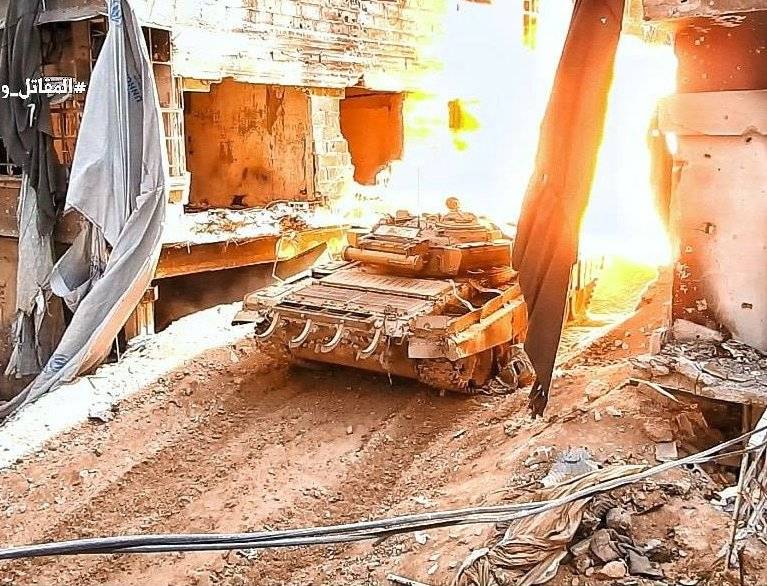 ATS repair companies have mastered the restoration of various types of military equipment: infantry fighting vehicles, self-propelled guns and, of course, tanks. Both veterans T-55 and T-62, as well as more modern T-72, are coming back.
"The creation of assault engineering equipment, which is a remake of conventional bulldozers, is also continuing. On tracked vehicles, an additional reservation is set up, lattice anti-cumulative screens or the so-called "corner armor", as in the "monster" in the photo. Such equipment makes passes for the advancing technology, destroys the positions of terrorists, "writes the author of the publication.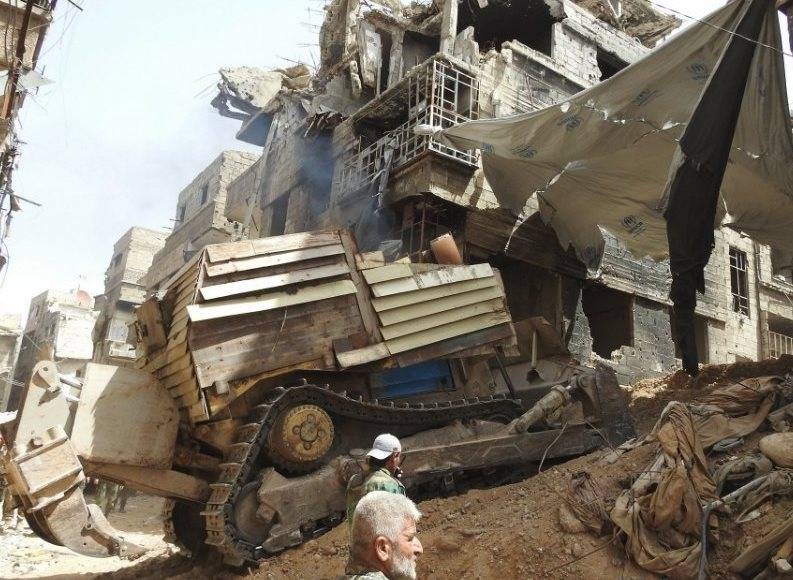 More recently, armored bulldozers have been mass-produced in Russia. They are already coming into service engineering units.
Help newspaper: "Palestinian refugee camp" Yarmuk ", located inside the municipal borders of Damascus, was founded in 1957 year. In 2015, the territory of the camp was captured by IS militants (the group was banned in the Russian Federation). "