The frigates "Admiral Grigorovich" and "Admiral Essen" and the patrol ships "Inquisitive" and "Shrewd" began to practice naval combat during exercises in the Mediterranean Sea, the press service of the Black Sea
fleet
(Black Sea Fleet)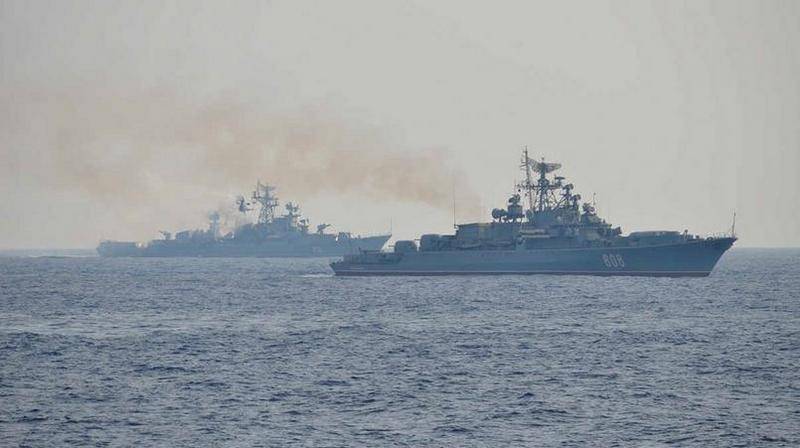 In accordance with the combat training plan, the Black Sea Fleet naval groups of the Admiral Grigorovich and Admiral Essen frigates, the Pytlivy and Smetlivy patrol ships conduct bilateral exercises in the long-range operational zone
- the report says.
The frigates in the strike group conditionally attacked the patrol ships, which in turn worked out actions to jointly repel the attack of the conditional enemy.
Also, the personnel of the combat posts "worked out the procedure for actions when launching missile attacks on coastal targets."
In addition, the crews conduct "survival training exercises with assisting the ship damaged during combat operations."
The ships will continue to perform tasks according to the command plan of the naval formation in the long-range operational zone after the completion of the exercise, the military department added.