The subunits of the machine-gun and artillery formation, together with the Airborne Troops, carried out a landing of a tactical airborne assault on one of the islands of the Lesser Kuril Ridge, reports
press office
Eastern District.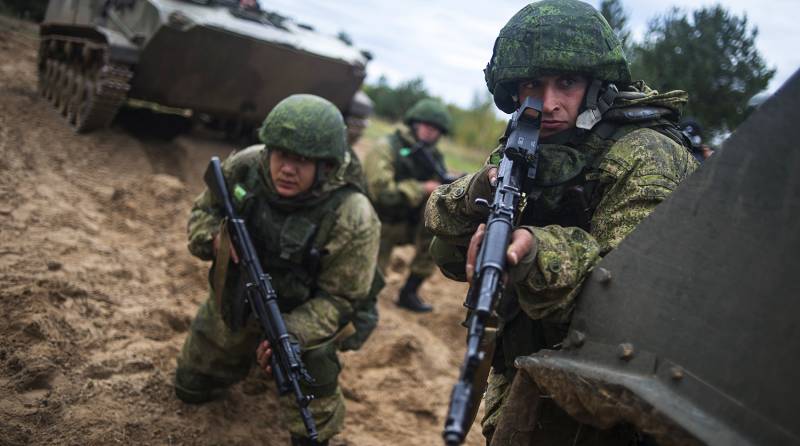 During the dynamic rally of one of the tactical episodes of the training, the military, under conditions of active use by the conditional enemy of electronic warfare equipment, worked out the tasks of airborne defense of the island zone. They covered the defending crews of the Mi-8AMTSh army helicopters
aviation
district, calculations MLRS "Grad" and artillery systems "Hyacinth",
says release.
It is reported that "at the final stage, the servicemen destroyed the airborne sabotage forces of the conditional enemy, prevented the landing of the naval and airborne forces of the conditional enemy."
In the course of live firing, surface targets imitating enemy ships were destroyed, the fire was corrected by the Orlan-10 UAV calculations.
According to the press service, more than 2,5 thousand soldiers were involved in the event, about 800 units of military equipment were involved.