The Russian military has decided to form in the Navy new UAV regiments, according to
News
.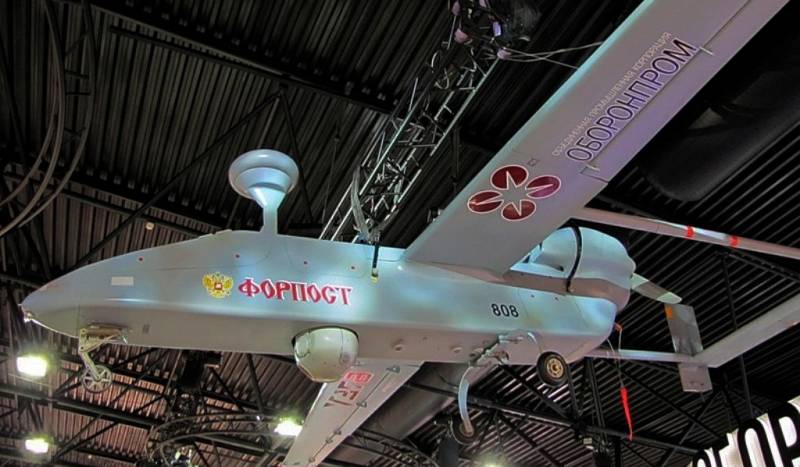 Since 2011, the number of unmanned aerial vehicles in the Russian Armed Forces has increased more than 10 times. Devices conduct reconnaissance, carry out target designation, adjust artillery and airstrikes online, help assess losses inflicted on the enemy.
"The first UAV regiment was experimentally created in the North
navy
. Then it was decided to form such formations in all fleets of the country. UAV units were created in Kamchatka, in Severomorsk and in the Crimea. In 2015, they were transformed into squadrons. Now these compounds will be enlarged and reorganized into regiments, "the newspaper writes with reference to the Ministry of Defense.
With the advent of drones, the capabilities of the ground forces, VKS and Navy increased. Our army managed to implement the concept of reconnaissance-fire circuits. The automated control system online concentrates all the necessary information about the situation in a given operational area. A complete and objective picture allows commanders to make quick and correct decisions.
told the publication military expert Viktor Murakhovsky.
In service with the Navy are drones "Outpost". They have seriously expanded the capabilities of the Bastion and Ball coastal missile systems. When conducting an antiamphibious operation, they will help detect the enemy in time and ensure the accuracy of the missile strike.
UAVs must also enter service with ships. The corresponding tests last year were held in the Black Sea. The scouts allowed the frigates to increase the accuracy of the destruction of sea and land targets.