Russian President Vladimir Putin plans to increase spending on health, education and infrastructure on 6 trillion rubles in the next 10 years,
Lenta.ru report
Post by Bloomberg.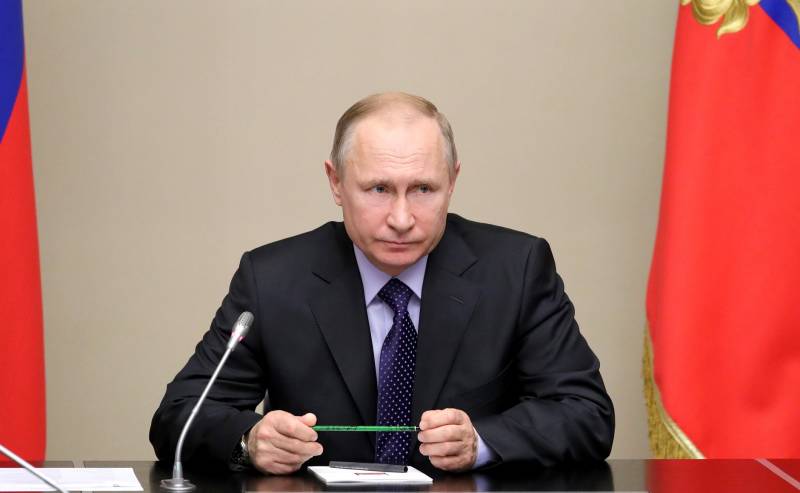 According to the agency, referring to the sources, the new plan for the socio-economic development of Russia will be formalized into a decree, which Putin will sign after the inauguration of 7 in May.
The decree will be aimed at "a decisive breakthrough in improving the quality of life, which the president announced in a message to the Federal Assembly in March," sources said.
According to the publication, the Russian authorities "are hoping to activate economic growth during the new presidential term." According to him, this is the largest increase in spending on social development since the last 2012 presidential campaign.
Funds for the implementation of the program are planned to be found by reducing part of the budget expenditures, for example, for defense.
Presidential Aide Andrei Belousov has previously confirmed that the authorities are working on various options for budget maneuver.
Different variants of this budget maneuver are being worked out, different, including some, at least in terms of the share of GDP, spending will be reduced,
he said.
He added that he is considering an increase in spending on all sensitive positions: education, health care and infrastructure.
Accordingly, this means that it is necessary to find an opportunity to increase them at the expense of the relative reduction of other expenses, by optimizing taxes. Tax optimization - it is considered. While there are no solutions, different options
noted Belousov.
Recall, in his message to the Federal Assembly, Putin said that as a result of the measures taken, the Russian economy should be fixed in the top five in the world, and GDP per capita should increase by one and a half times the 2025 year.