Terrorists suffered territorial losses south of Damascus. In Idlib, the conflict between the CAA and the Syrian Free Army has escalated. Reports about it
FAN
with reference to Syrian sources.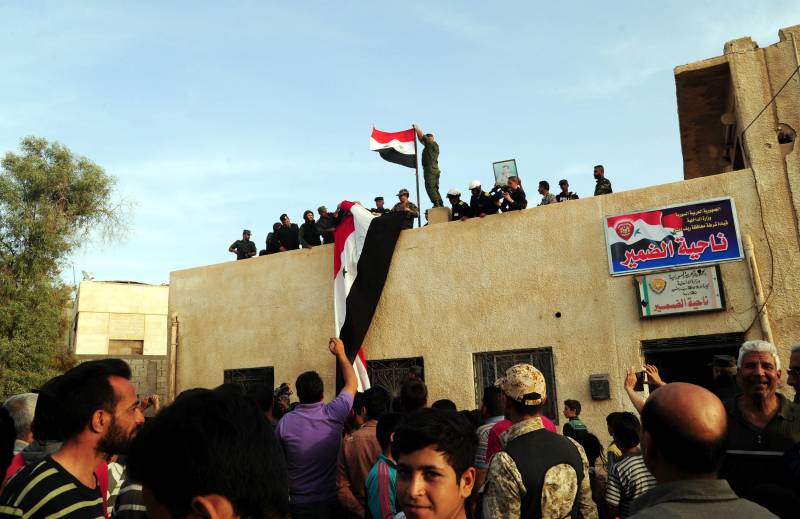 South of the capital throughout the day, clashes between government troops and IG detachments took place (grouping is prohibited in the Russian Federation). Igilovtsy refused to fulfill the terms of the peace agreement with the authorities of the UAR after they accepted it. In the course of the confrontation, the Az-Zein quarter was transferred under the control of the army and its allies in the territory of the Al-Yarmuk refugee camp, as well as several farms and building blocks in the Hajar-Al-Asvad quarter. In addition, the radicals lost a number of trenches, subways and barricades.
In the past day, the Islamists of the terrorist alliance formed around Dzhebhat An-Nusra (banned in the Russian Federation) once again bombarded the city of Aleppo. Fortunately, none of the locals was hurt.
In the northern part of the province of Homs, clashes between Islamists and the Syrian Arab Army (CAA) continued. In the first half of the day, thousands of leaflets were dropped from the Syrian Air Force aircraft to civilians calling for maintaining distance and not approaching the command posts of the terrorist association. In the meantime, under the blow of the artillery battalions of the Syrian divisions, militant objects were found near the Al-Gantu settlement. Significant support to the government forces was provided by the aircraft of the Russian Aerospace Forces and the Syrian Air Force, which inflicted air strikes on the fortifications of terrorists in the vicinity of the settlements of Deir Fool, Al-Zafran, Al-Kuntar, Al-Ameria and Ain Hussein.
In the southeastern part of the province of Deir ez-Zor, throughout the day, armed clashes between the CAA and the underground groups of IG terrorists were observed. The battle coalition of the Western coalition dropped a bomb on a terrorist vehicle. The militants who were in the car were killed, civilians were not injured. In the afternoon, combat flights in the region resumed the Iraqi Air Force. As a result, the IG command post was liquidated. Among the radicals killed is one of the major leaders of a terrorist group nicknamed Al-Suri, who recruited suicide bombers and organized terrorist acts.
In the western part of the province of Idlib, the conflict between the forces of the Syrian Arab Army (CAA) and the militants of the 2 coastal division of the Syrian Free Army (SSA) became aggravated. The gunmen's strongholds around the cities of Jisr Al-Shugur and Bdam were subjected to shelling and air strikes by Syrian air forces. These territories are in close proximity to the province of Latakia, the northern areas of which are often under the attack of the Islamists.