A meeting of the SCO Council of Ministers of Foreign Affairs has started in China today. A meeting of the heads of defense departments of the countries entering the Shanghai Cooperation Organization is also taking place in the PRC. In Beijing, they said that the main task of the organization today is to increase the level of cooperation in the macro-region to ensure security. This task of the SCO was declared by the head of the Ministry of Defense of China, Wei Fenhe.
According to the head of the Ministry of Defense of the People's Republic of China, it is necessary to focus on building a "single fate" society. Wei Fenhe:
We will demonstrate to the world our solidarity, unity, as well as friendship and cooperation of the SCO.
At the meeting, the floor was taken and Russian Defense Minister Sergei Shoigu. According to Shoigu, who touched on security issues in the Middle East, the goal of the so-called American coalition in Syria is not to defeat terrorism there.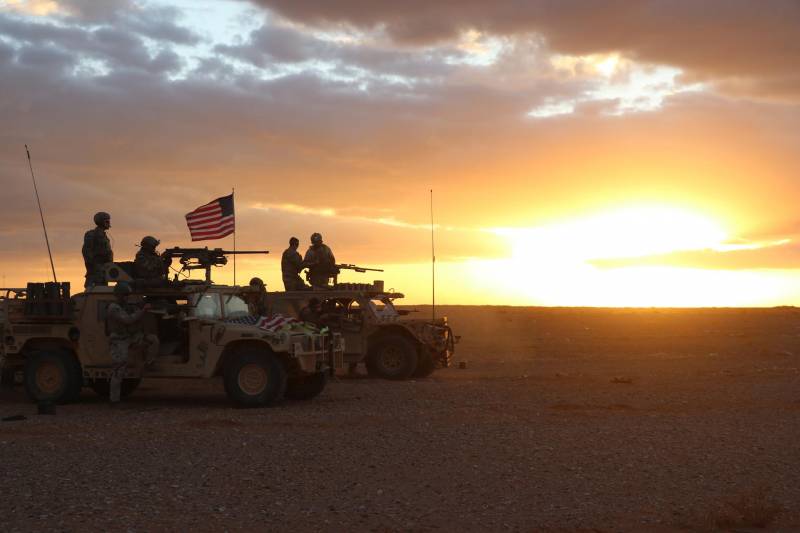 The statement of the head of the Ministry of Defense of Russia leads
RIA News
:
They (a coalition led by the United States) are using for their own purposes the forces of international terrorism and extremism. As an example, I will give Iraq and Syria. For a long time, the most powerful coalition grouping of more than thirty militarily advanced states led by the United States could not cope with the militants, and the territories controlled by ISIL (* banned in the Russian Federation) only expanded. Apparently, the goal was different - to loosen the situation in the region, to consolidate in it its military and economic presence.
Recall: in the United States they declare that in the SAR "ISIS * is about to win," but at the same time they add that they are ready to withstand the growth of Iran's military presence. That is, the reason to stay has already been found. Moreover, French President Macron has already appealed to Trump so that he would not withdraw the American contingent from Syria.