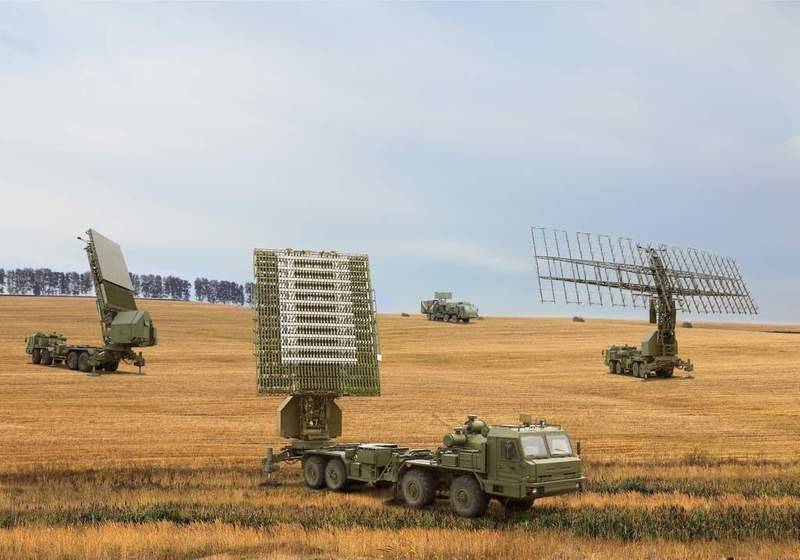 In 2012, around the 20 of the newest radar systems (RFC) will be supplied to the radio engineering regiments of the air defense units of the Aerospace Defense Forces (ASD). Among them are the updated "Gamma-С1М", "Volga", "Podlet", "Caste-2.2", as well as various modifications of the station "Sky".
The first samples of the radar station (radar) of the new generation "Gamma-С1М" are already in combat duty to protect the air borders of Moscow and the Central Industrial Region of the Russian Federation in air defense units of the East Kazakhstani Army.
This year, over 300 officers and junior specialists of the radio engineering units of the East Kazakhstani Army will be trained in training centers for the development of new types of weapons and military equipment.
Acquired skills in controlling the air situation, supporting the target and issuing target indications to the radio engineering units of the East Kazakhstani Armed Forces will demonstrate and consolidate this summer in the course of exercises with live firing at the Ashuluk training ground in the Astrakhan Region.
Gamma-S1M radar is intended for air reconnaissance, guidance and tracking of air targets in the interests of the East Kazakhstan Air Force, for use in automated air defense and air force control systems, in non-automated units, for quick reaction forces. It can also be used to issue information to automated control posts and control the air traffic of civilian aircraft
aviation
.
The station can effectively detect, determine the coordinates and accompany a wide class of modern and promising means of air attack in the face of natural and deliberate interference. Radar "Gamma C1M" provides recognition of classes of single targets - aircraft, rocket, target-trap on the signal and trajectory signs.