Shares of the Russian "aluminum" giant "Rusal" today continued an intensive rise in price. Thus, since the opening of trading on the Hong Kong Stock Exchange, the company's shares have added almost a quarter of their value - about 24%. This rapid growth is associated with yesterday's information, voiced in the United States of America.
Recall that "Rusal" has requested the lifting of sanctions. In response to this, the United States rather unexpectedly answered with a principle agreement, putting forward the main condition. This condition is that Oleg Deripaska must give up control over the company.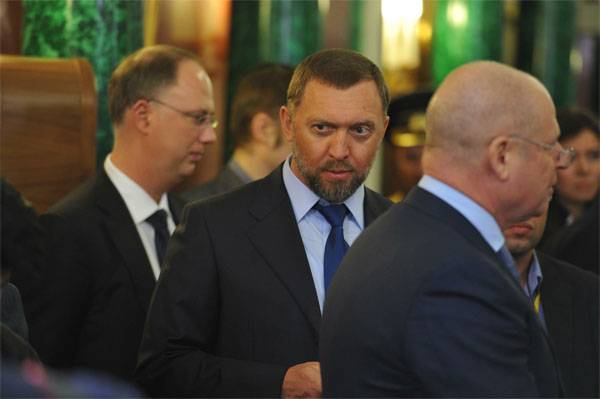 Against this background, jumped in the price of shares and other companies with Russian capital. Thus, the securities of GTLC OJSC, which runs venture capital projects, jumped immediately to 40%. Shares of real estate investment fund rose in price by more than 36%.
The energy sector (+ 1,09%), the chemical and petrochemical industry (+ 1,47%), metallurgy (almost 2% growth), mechanical engineering (+ 0,87%) continued to grow.
At the moment there is no data on whether Deripaska is going to accept the conditions of Washington and to give up control over Rusal.