Saudi Arabian Navy ordered the Spanish Navantia association to build five Avante 2200 corvettes, reports
bmpd
.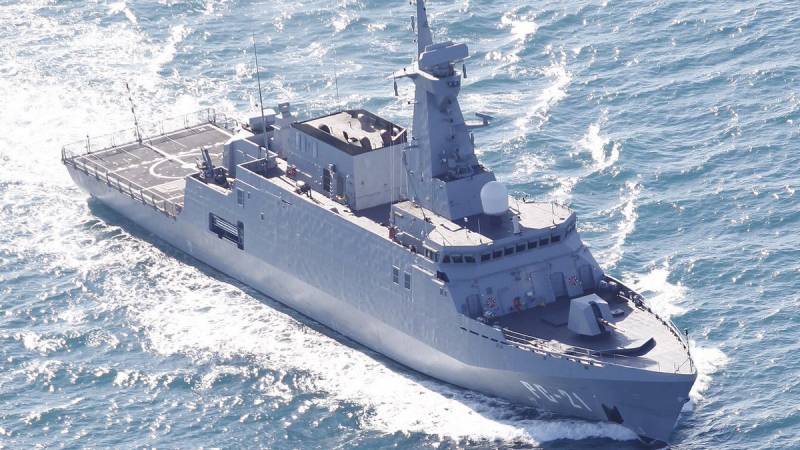 The contract was finalized on April 12. The transaction value was about 2 billion euros.
The construction of the ships will be carried out by Navatia shipyards in El Ferrol and Cadiz within five years. In this case, the Saudi association SAMI establishes a joint venture with a Spanish company that will partially localize in the kingdom a number of electronic weapons systems for these corvettes, as well as install and integrate them. The joint venture will also provide technical support and repairs to corvettes while they are in the Saudi Navy.
The total displacement of the corvettes is more than 2500 tons, the length of the hull is 98,9 m, the two-shaft diesel power plant will provide a speed of up to 25 units, the crew is 92 human.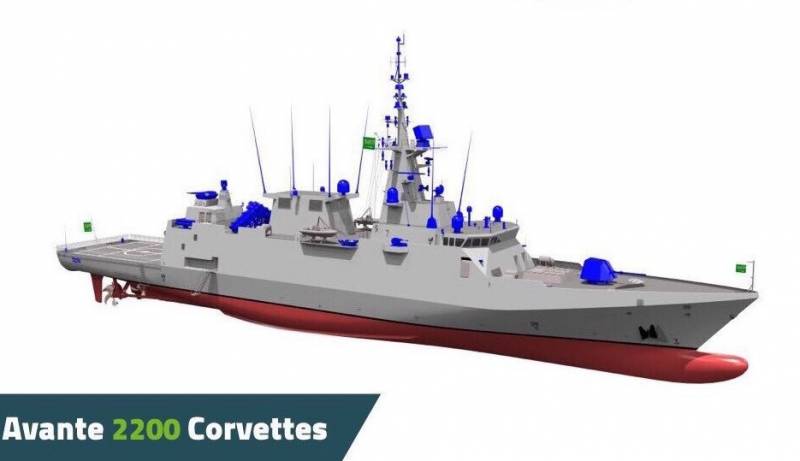 According to the information, the corvette's armament will be: "two four container launchers of Boeing Harpoon Block II anti-ship missiles, a 16-charging vertical launcher of the Raytheon ESSM anti-aircraft missile system, one 76-mm universal artillery Leonardo Super Rapid, one 35-mm anti-aircraft gunner, one 324-mm anti-aircraft gunner Rheinmetall Oerlikon Millenium, two small-caliber remote-controlled artillery installations, two three-tube XNUMX-mm torpedo tubes. "
The hangar is designed for the basing of a helicopter of the 10-ton class.