The second aircraft carrier of the PLA Navy, fully designed and built by Chinese shipbuilders, will be launched for the first time at sea and will begin sea trials this week, reports
TASS
Post by China Morning Post.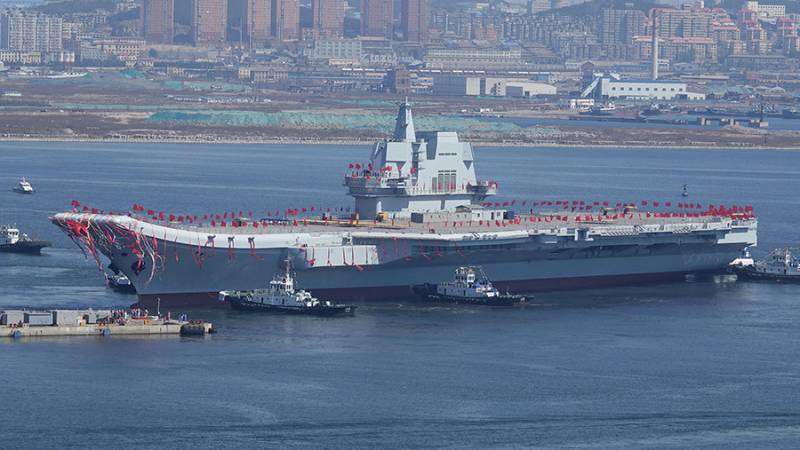 According to a newspaper source, "the event will be timed to the 69 anniversary of the creation of the PLA Navy, which is celebrated on Monday," but "the exact date will be determined taking into account the current hydrological conditions and the height of the tide."
At the same time, the publication notes that "the Maritime Safety Authority of the northeastern province of Liaoning has already issued a notice of a temporary closure for navigation of three sections in the Bohai Gulf from 20 to 28 in April". These zones are located near the shipyard where the ship was built.
The interlocutor added that last Tuesday a test launch of the aircraft carrier engine took place, which also testifies to the approaching trials.
He also said that at the time of going to sea, among other things, the strength of the hull would be tested, for the construction of which new special steel was used.
The carrier, with a displacement of 70 thousand tons, has not yet received the name and is known as "type 001A".
Recall that last year, the Chinese shipbuilders began building a third aircraft carrier, which will be equipped with modern electromagnetic system catapults to disperse aircraft during takeoff.