The Russian Ministry of Defense and the United Shipbuilding Corporation (USC) signed a state contract for the repair of the heavy aircraft carrier Admiral
Fleet
Soviet Union Kuznetsov, "Interfax reports, citing an informed source.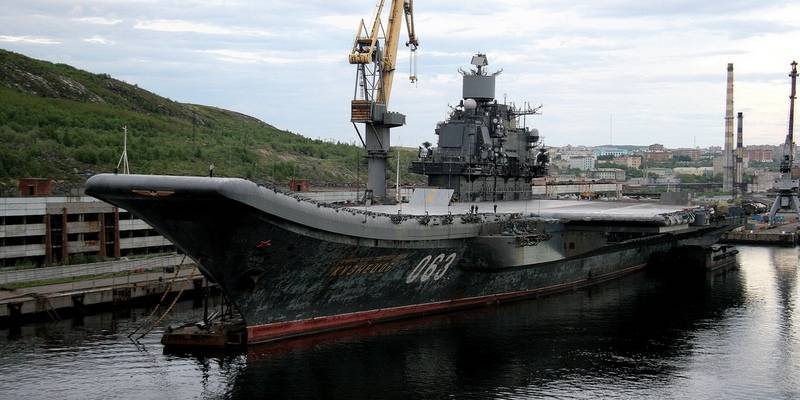 The state contract provides for the performance of technical readiness restoration with separate modernization works.
- clarified the interlocutor of the agency, without specifying the value of the contract and the scope of the proposed work.
In connection with the preparation for the start of work, the 35 th Ship Repair Plant (included in the Zvezdochka Ship Repair Center as part of USC) posted on social networks a notice stating that "the company is selecting candidates for ship builders, senior ship builders to work in city ​​of Murmansk ".
According to reports, it is assumed that the repair and modernization of "Admiral Kuznetsov" will last two and a half - three years.
On April 12, Deputy Defense Minister Yury Borisov announced that the repair of the Admiral Kuznetsov aircraft carrying cruiser should be completed in 2020, the ship will return to the fleet in 2021.
The aircraft carrier will undergo repair, replacement of all boilers, equipment. There is an agreement with the shipbuilders to complete the repair in 2020, and in 2021, the ship must return to the fleet
- he said.