The United States will not restore the Syrian regions under the control of President Al-Assad, reports
RIA News
a statement by a senior American official, whose words were quoted by the State Department's press service.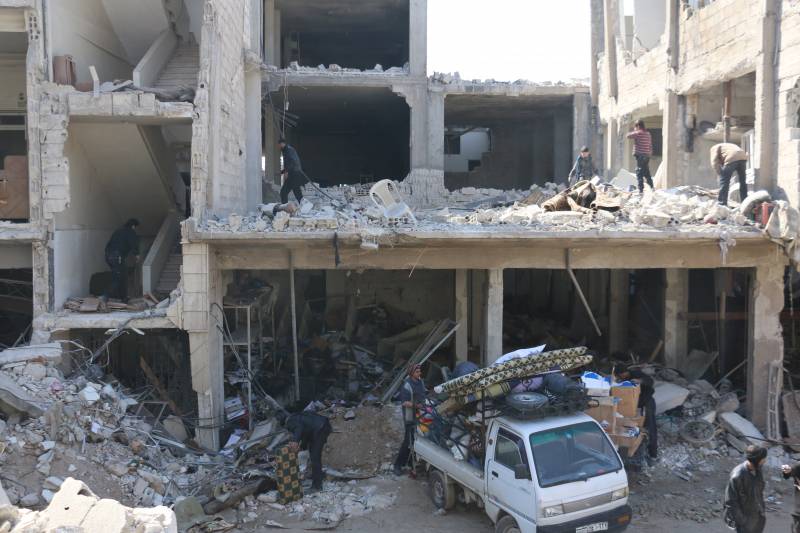 Washington will not help Russia, Iran and official Damascus in restoring Syria until the country's "political transformation" is carried out. The condition for assistance is "constitutional reform and the holding of elections under the auspices of the UN," the acting president said earlier. Assistant Secretary of State for the Middle East Affairs David Satterfield.
Similar requirements put forward and the European Union. As stated in the Council on Foreign Affairs of the EU, for its participation in the restoration of Syria, "there must be a political transition agreed by all parties to the conflict." According to diplomats, the EU countries "will strive to increase cross-border assistance to the Syrian population, but in such a way that Damascus does not benefit from this."
Recall, recently in the Crimea they announced the possible participation of the region in the restoration of ATS. According to the co-chairman of the All-Russian public organization "Business Russia" Andrei Nazarov, it will take from 200 to 400 billion dollars.
If seven years have destroyed the Syrian Arab Republic, now our task in the next seven years is to do it better than it was before,
said Nazarov.
As Syrian President Bashar Asad said in April at a meeting with Russian parliamentarians, it will take 10-15 years to restore the economy of the republic.