Today launched the annual joint exercise of US troops and the Republic of Korea Key Resolve, which will last two weeks, reports
RIA News
message agency "Renhap."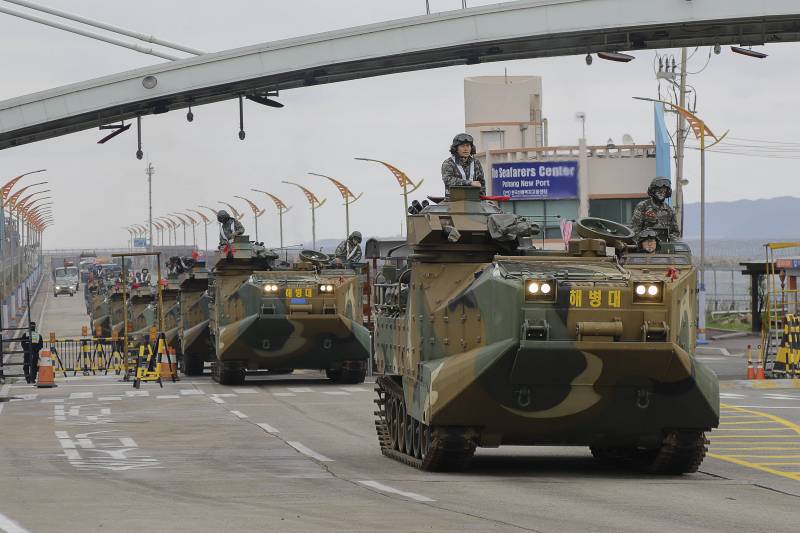 The maneuvers are taking place despite the inter-Korean summit scheduled for April 27. Official reports of their beginning have not been published.
Usually, the joint exercises of the United States and the Republic of Korea are viewed by Pyongyang as a rehearsal of the war against North Korea and darken the relations between the two Korean states.
Key Resolve was previously held in March as part of the Toxuri-Foul Needle (FE) military maneuvers, but this year the deadlines were postponed due to the Winter Olympics in Pkhenchkhane.
According to the information of the agency referring to military sources, up to 12,2 thousand American servicemen were involved in the maneuvers (about the same amount was involved last year).
According to sources, the current exercise will be held in a "restrained mode" in connection with the scheduled summit of Kazakhstan and North Korea and a possible meeting between Kim Jong-un and Donald Trump.