France, the United States and its allies should remain in Syria after the defeat of the IG (the group is banned in the Russian Federation) in order to "build a new Syria" and limit Iran's influence on Damascus, reports
RIA News
statement by French President Emmanuel Macron.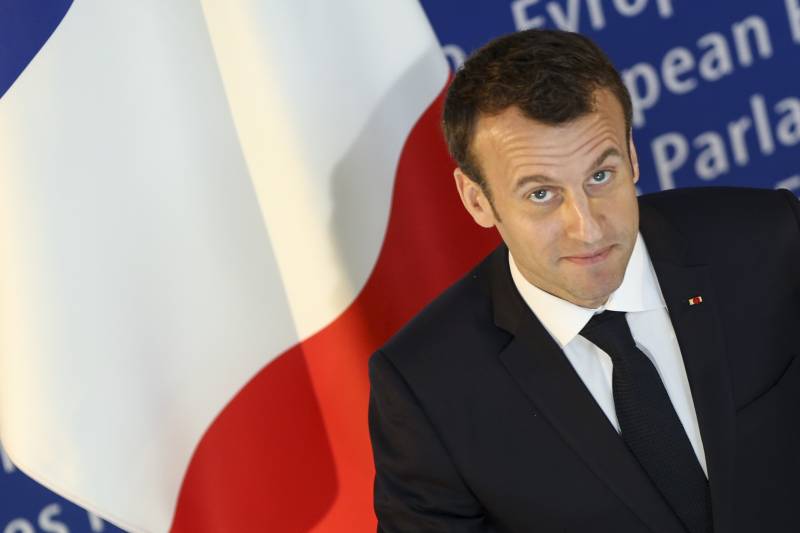 Even after the end of the war against IS, the USA, France and our allies, all countries of the region, even Russia and Turkey will play an important role in the creation of a new Syria. But to determine the future, of course, will be the Syrian people,
Macron said in an interview with Fox News.
In his opinion, the complete withdrawal of Western forces will strengthen the position of Bashar Assad and Iran.
They will prepare a new war, they will fuel new terrorists,
declared the president.
Macron also noted that Western countries should not demonstrate weakness in relations with Moscow, otherwise the Russian leadership will constantly use this.
Earlier, the French leader said that it was he who persuaded Donald Trump to leave the American units in Syria. (At the same time, Trump himself reported on the imminent withdrawal of troops and that the other countries would take care of a peaceful settlement in the SAR).
Recently, the French authorities have assured the public that their air force took part in a joint rocket attack with the United States and Britain on government facilities of the April 14 SAR. However, the Russian military reported that there were no launches from French carriers.