In a drone shot down near Lugansk that flew from the positions of the Armed Forces of Ukraine, in addition to the combat charge were campaigning leaflets of "frightening content", reports
RIA News
a message from the representative of the People's Militia of the LPR Andrey Marochko.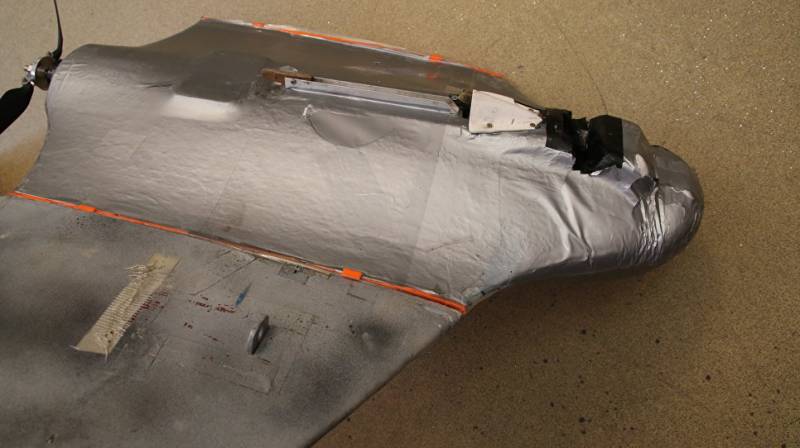 Earlier in the country reported a downed UAV with a warhead, which was aimed at one of the civilian targets.
Our specialists finished work with the APU unmanned aerial vehicle shot down yesterday. The findings of the study suggest that he bore a combat charge, which was intended to strike at one of the objects of the civil infrastructure of the city of Lugansk. This unit also contained leaflets of awesome content.
Marochko said at the briefing.
The leaflets contain an appeal to the residents of the republics of Donbass to return under the control of official Kiev, otherwise very bad times will come for them.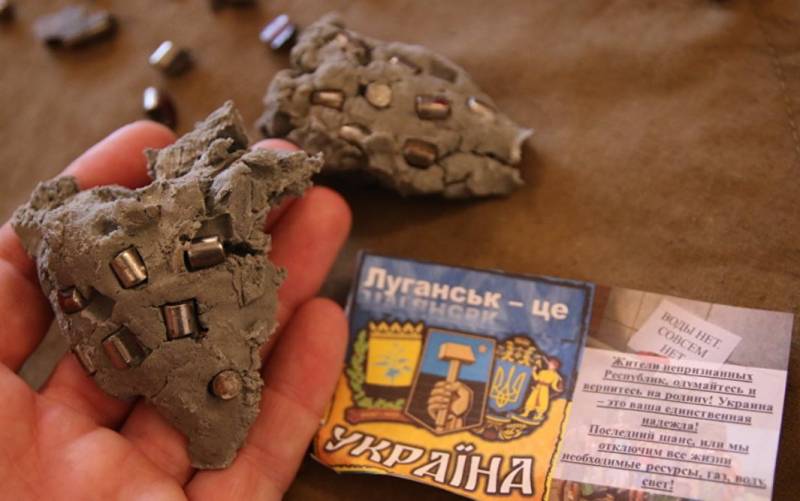 Fragments of downed UAV"Residents of the unrecognized Republics, come to your senses and return home! Ukraine is your only hope! Last chance, or we will turn off all life needed resources, gas, water, light! "
- says the leaflets (spelling and punctuation preserved).
Marochko noted that servicemen of the LPR "are constantly on combat duty", and also "conduct combat training activities to maintain high combat readiness."
Preparations are continuing for the Victory Parade, which, in spite of everything, will take place on the ninth of May,
added on.