On Sunday, explosions thundered in the capital of Afghanistan, Kabul and in the town of Pul-i-Khumri (Baghlan province in the north-east of the country), which killed about 40, injured more than 50, reports
RIA News
.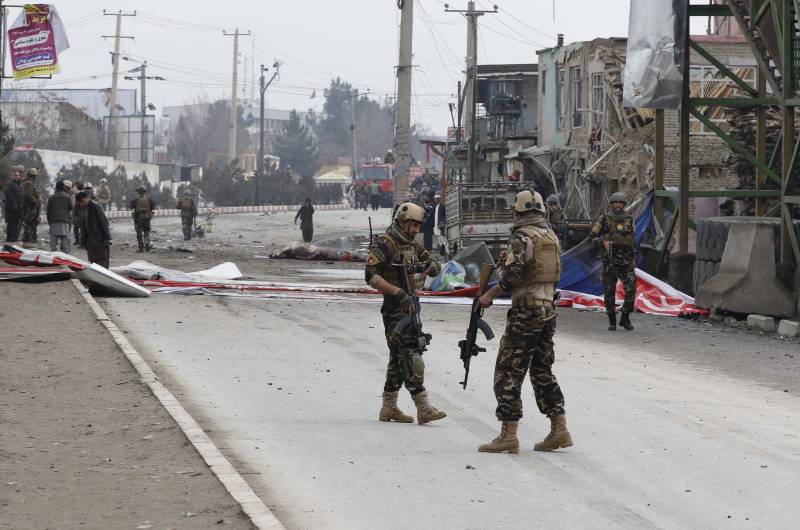 This morning a suicide bomber blew himself up at a voter registration center in Kabul. According to the latest data, an 31 man died as a result of the explosion, more than 50 were injured.
A little later (about 11 Moscow time) an explosion thundered in the city of Pul-e-Khumri. At least seven people died, ten were injured.
In either case, there are women and children among the victims and victims.
Against the background of preparations for the parliamentary elections, several incidents have already occurred. In particular, on Wednesday, Taliban militants (movement prohibited in the Russian Federation) kidnapped 3 officers of an election commission from a voter registration center in Gur province.
Elections to the parliament of Afghanistan and the combined municipal elections to the district councils are scheduled for October. Voter registration began in mid-April.
It is reported that after the opening of the voter registration campaign, the country's president, Ashraf Ghani, invited the Taliban to return to the peace process "as a political movement" and take part in the elections. The leadership of the radical movement refused the offer.