The security threat to Turkey comes, unfortunately, from its strategic partner, the United States, which supplies
weapon
Syrian Kurds, said Recep Tayyip Erdogan TV channel
NTV
.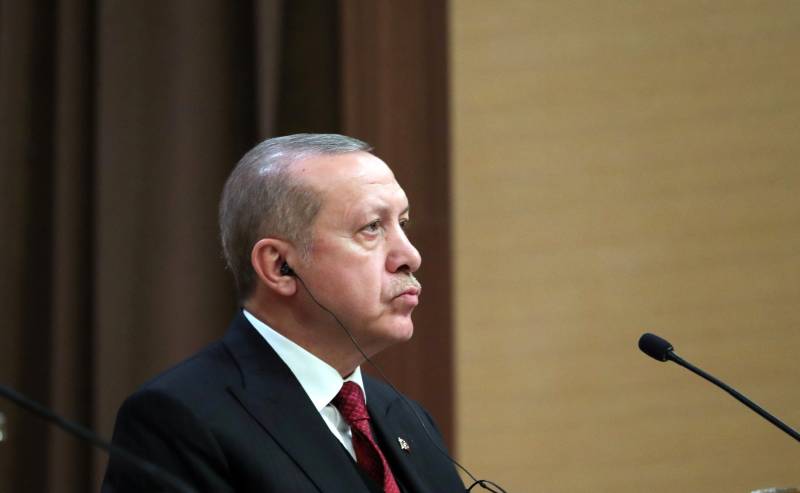 Where does the threat come from? It comes, first of all, from our strategic partners (...) We cannot buy weapons from the US with our money, but unfortunately, the US and the coalition donate weapons and ammunition to terrorist organizations for free,
said the Turkish leader.
According to him, the Pentagon sent "five thousand trucks with weapons" to the north of Syria, which is a direct threat to Turkey.
On Friday, Erdogan said that the Turkish army, after Afrin, will continue to carry out Operation Olive Branch in other regions of the SAR.
Operations will continue until the total destruction of the zone controlled by terrorists, near the borders of Syria with Turkey,
he said.
In addition, "the Turkish armed forces can launch an operation against Kurdish terrorists in the Sinjar region of Iraq at any time," the president added.
Recall the operation "Olive Branch" began on the territory of the SAR in January of this year. The main objective of the operation is to cleanse the Syrian region of Afrin from Syrian Kurds, to establish stability and security along the borders of Turkey and the region, as well as to protect the "Syrian population from terrorist oppression and cruelty."