The Chinese deep-water glider sank to a record depth of 8213 meters while exploring the Mariana Trench, reports
RIA News
China Central Television Post.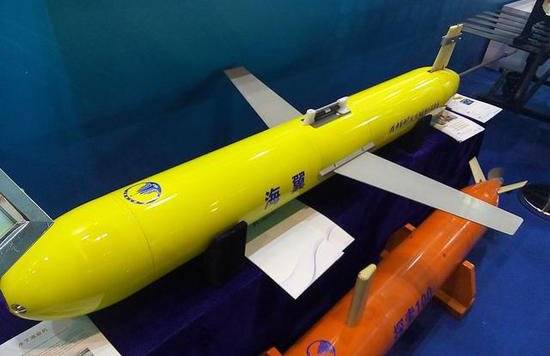 Today, the research vessel "Syanjun 18" returned to the base port of the State Oceanological Administration of the People's Republic of China, which 30 spent days of research in the Mariana Trench region. On board were gliders "Haiyan - 4000" and "Haiyan - 10000". ("Petrel").
In total, the vehicles made 18 dives.
The largest working depth was 8213 meters, which was a new world record for deep-sea diving,
said the channel.
According to journalists, "scientists were able to collect a large amount of valuable data from deep-sea observations."
The channel recalled that in May 2017 of the Jiaolong apparatus made a successful dive to the depth of 7811 meters (in the Challenger Void) in the Mariana Trench region. And in 2012, the same deep-sea craft dropped to a 7062 meter.