If the United States withdraws from the agreement on a joint comprehensive action plan (IFAP) and returns to the sanctions policy, Iran will resume its nuclear program, reports
RIA News
Statement by Iranian Foreign Minister Mohammad Javad Zarif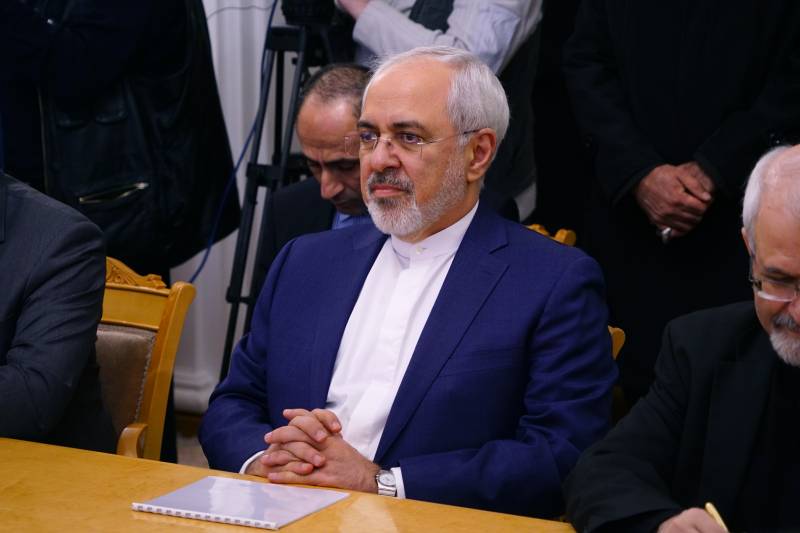 We have several options, and all these options are ready. Among them are options that include the resumption of our nuclear activities at a much greater speed,
said the minister to the CBS channel.
Zarif also noted that "these options are ready for execution, and Tehran will take the necessary decision when it deems it necessary."
In January, the United States and the "European Troika" (Britain, France, Germany) created a working group to work out a "supplementary agreement to the joint comprehensive action plan (JAP) on the Iranian nuclear program".
The work began at the insistence of Donald Trump, who repeatedly complained about the deal concluded in 2015 and threatened to withdraw from it, "if the agreement cannot be corrected."
Recall that in July 2015, Iran and six international mediators (Russia, USA, PRC, Britain, France and Germany) reached an agreement on resolving the long-standing problem of the Iranian atom: a joint comprehensive action plan (SIFA) was adopted, the implementation of which removes Tehran's earlier restrictions by the UN Security Council, the United States and the European Union.