The US Navy aircraft carrier "Harry Truman" may remain in the Mediterranean to "contain" Russia, and as a reminder to Assad of the inadmissibility of the use of chemical weapons, reports
RIA News
Defense News magazine post.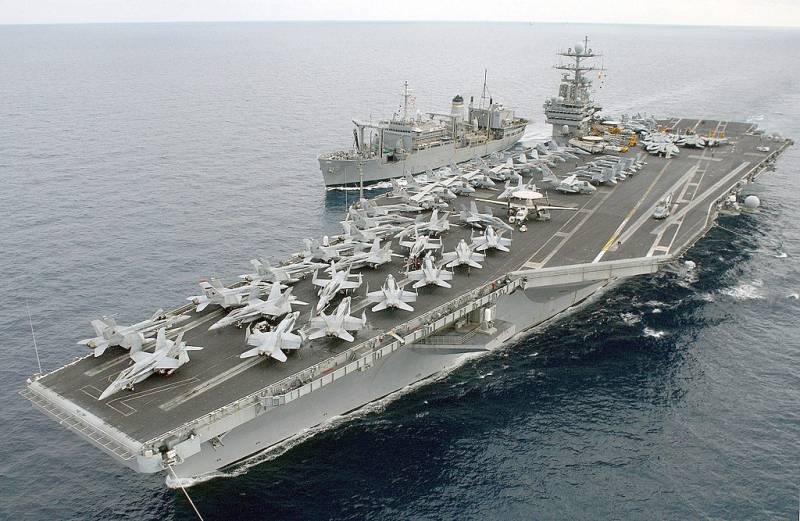 A final decision has not yet been made, but it would be "a response to Russia's actions in the region and would correspond to the new National Security Strategy," the publication writes citing sources.
The magazine also emphasizes that Harry Truman, who heads the carrier group, may once again remind the Syrian leader Bashar Assad of warning the American President Donald Trump that "the continued use of chemical
weapons
against civilians in Syria will lead to new shelling. "
According to sources, the Pentagon is considering the possibility of leaving the ship group in the region, even though this may disrupt the order of rotation of aircraft carriers in the Middle East. It is believed that the fight against the "challenges emerging from Russia" in the Mediterranean is a more important task.
Recall, April 11 US Navy strike group led by the aircraft carrier "Harry Truman" went from Norfolk (Virginia) to the Middle East to attack Syria.