The Deputy Minister of Ukraine on the issues of "temporarily occupied territories and internally displaced persons" on one of the TV channels acknowledged the fact that Kiev today neither has the strength nor the means to "return the Crimea". According to Georgy Tuki, official Kiev is currently forced to limit itself to diplomatic and political steps and statements, knowing that military steps are unpromising.
At the same time, Mr. Tuka said that Ukraine will be able to return the Crimea and Donbass in the long term. About how many years, decades or centuries in this "long-term", the Ukrainian official did not elaborate.
Tuka added that Kiev continues to collect evidence of how "Russia illegally extracts resources in the Crimea."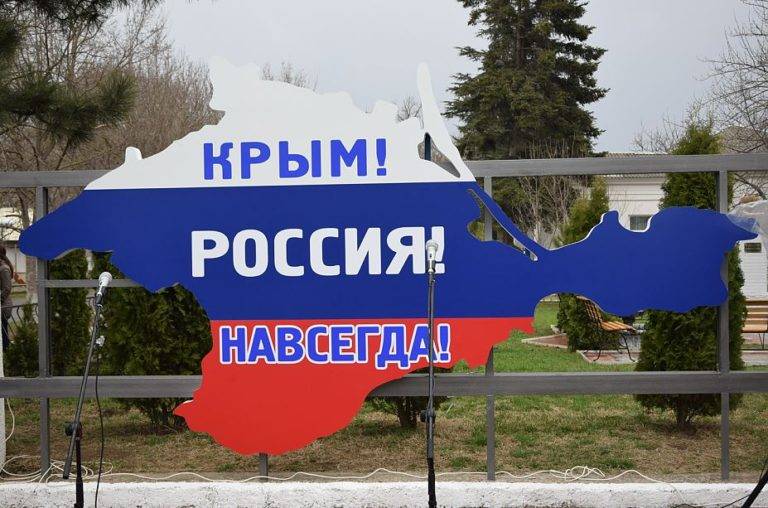 Against this background, material from the local journalist Vitaly Portnikov, who announced that Russia, it turns out, is already "preparing to return the Crimea to Ukraine," appeared on the Ukrainian branch of Radio Liberty. The "expert" made such a conclusion on the basis that the Tuzla Spit "would be transferred to the use of the Krasnodar Territory". From a statement on Radio Liberty, which clearly has logic problems:
Why should Russians steal Tuzla in Crimea? The answer to this question, in my opinion, is simple: the fear of the occupier. More precisely, the animal is some kind of understanding that the Crimea will not remain for long, that the stolen will have to be given away. So why, before it is too late, not to snip off everything that lies badly from a stolen Crimea. Why not just order the traitors (officials who betrayed their country) to give at least Tuzla.
It is strange that Radio Liberty does not care about Ukraine itself, which has transferred many of its assets to the management of foreign companies and states altogether. Even the country's gas transportation system is partially controlled by the Poles. Does this mean that the Poles are going to "grab something" from Ukraine? ..