The head of the Ministry of Finance made another forecast on the country's budget in 2018. According to Anton Siluanov, while maintaining the emerging macroeconomic indicators, the budget will be overwhelmed with a surplus. By what percentage? According to Siluanov, the surplus will be half a percentage point. In other words, the tendency for growth of "#solonol" by the current composition of the government continues. It is stated that "this is growth."
Siluanov:
For this year we, if the same price persists, will come out with a surplus, it may even be 0,5% of GDP surplus of the budget. We will replenish our National Wealth Fund in its pure form. We will be determined with the priorities that the government has set. Everything goes according to plan.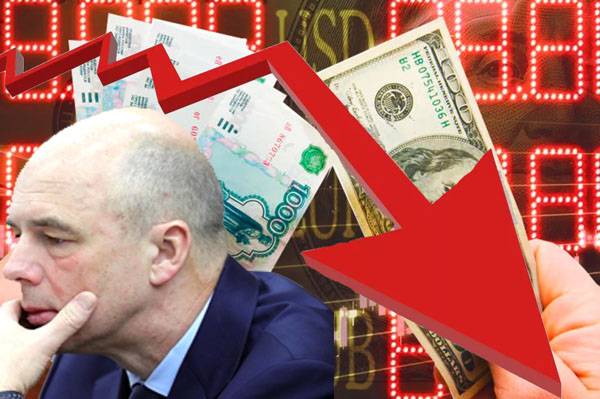 That is, the output on 0,5% is a "planned order"? And what about the message of the president, in which he set ambitious goals for the growth of the Russian economy at a rate that should be ahead of the world average. Or is the remaining dynamics, in the opinion of the Ministry of Finance, already sufficient to impose a surplus budget?
The Ministry of Economic Development even more "optimistic" said that the budget surplus at current oil prices could be 1,2% for the year. In other words, the government does not hide the fact that even if the surplus in the treasury is noted, it is solely due to the increase in oil prices, and not the work of the Cabinet itself.
Recall that the original forecast for the budget was "deficient" - a total of minus 2,9% to 2020 of the year.
The previous time, the budget of the Russian Federation was a surplus of 7 years ago.