The rehearsal for the Victory Parade, which will take place on 9 in May on Red Square, has revealed some samples of the latest military technology. In particular, the newest Russian helicopter-type unmanned aerial vehicles "lit up" at the Alabino test site. These are the drones that are being created at the facilities of the Kumertau aviation production enterprise that is part of the Russian Helicopters holding.
Photo with a helicopter-type drone published on the website
"International News"
.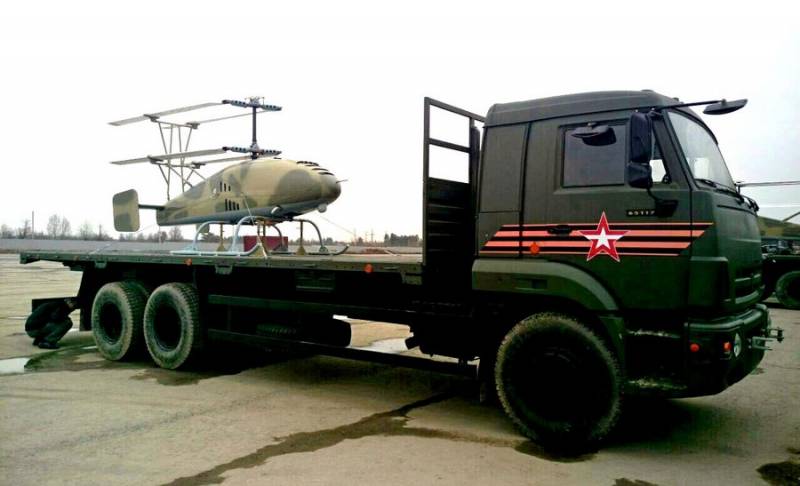 It is also known that at the Victory Parade in Moscow, for the first time, viewers will see the Uran-9 robots in this format. This is a robotic system not only fire support, but also intelligence.
In addition, at the parade rehearsal, other Russian-made unmanned aerial vehicles could be seen: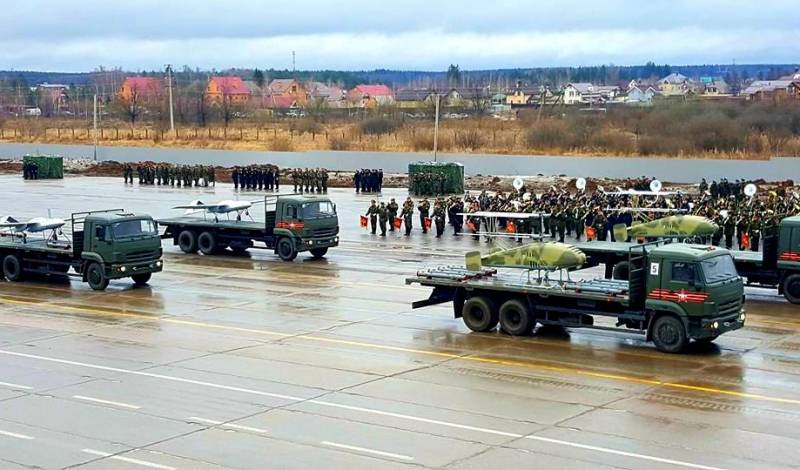 The country's main parade will traditionally take place on May 9 in 10: 00 in the Russian capital.