Journal
T
presented the next version of the list of the most influential people in the world. We are talking about the first hundred positions of persons who, according to the version of the above-mentioned publication, "decide the fate of the world." All participants are divided into five different groups: "Leaders", "Idols", "Innovators", "Artists" and "Titans".
The main leaders on the planet, according to the Western edition, looks like this: Donald Trump, Prince Harry, Megan Markle (Prince Harry's bride). Already funny, is not it. Is the bride of a British prince a world leader? .. This is taking into account the fact that the name of Ms. Markl is clearly known only to a narrow circle of those who are interested in the "game of the British throne" and connoisseurs of a certain genre of Western cinema.
Far from leading positions, PRC Chairman Xi Jinping. Above him in leadership qualities (attention!) - Canadian Prime Minister Justin Trudeau.
In the list of "world leaders" Emmanuel Macron and Iraqi Prime Minister Haider al-Abadi. It is difficult to comment ...
No in the top 100 of the most influential people on the planet of Russian President Vladimir Putin. Apparently, according to Time, the bride of the British prince or the prime minister of Iraq has much more influence in the modern world than Putin. It's strange why world leaders don't discuss geopolitical problems with Megan Markl or Prince Harry, and including Trump, whose influence even in the United States looks very doubtful today, are they looking for meetings with the Russian leader? ..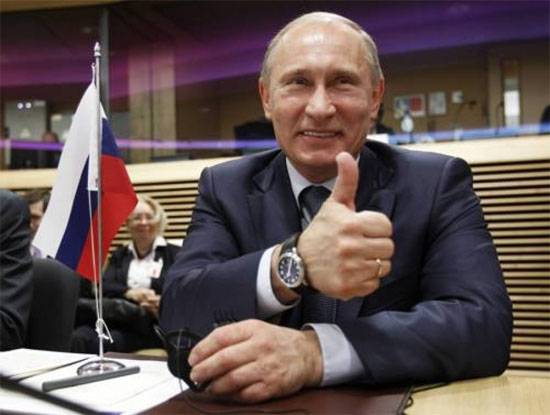 Among the "titans" - Oprah Winfrey, Ilon Musk and Roger Federer.
In general, there is a typically Western approach to ranking.