The corporation "Uralvagonzavod" developed for the Ministry of Defense of India self-propelled artillery installation under the caliber of NATO, reports
Rossiyskaya Gazeta
.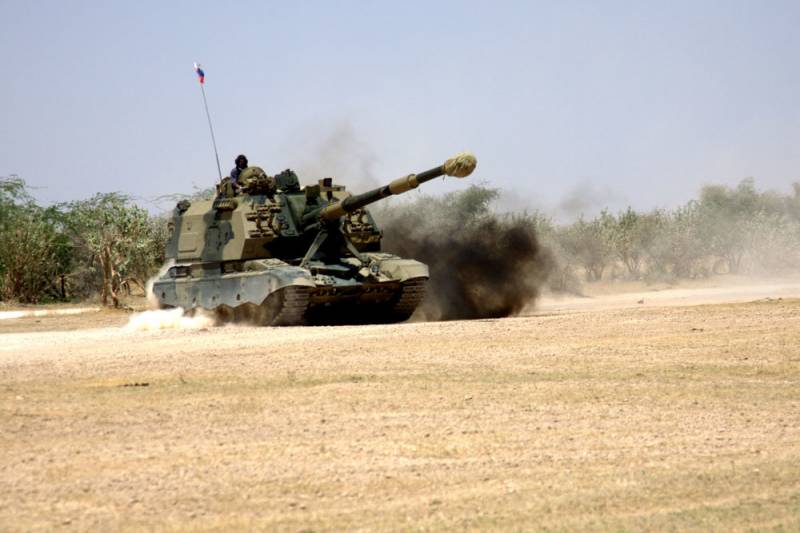 There was interest in India in such a development. Such a self-propelled artillery installation in the NATO caliber - 155 millimeters - we have,
said the general director of the corporation Alexander Potapov.
The base for the combat vehicle was the "Msta-S". The gun passed all preliminary tests and is ready for delivery. Earlier, the corporation reported that it plans to gradually transfer, within the framework of the "Make in India" program, documentation for joint production of ACS.
Now the company is awaiting the decision of Indian partners.
The press service of UVZ explained that "the caliber of the gun is the main and, perhaps, the only difference between the 2S19M1-155 self-propelled guns and the 2S-19M2 Msta-S vehicle, and the rest of the self-propelled guns are almost identical: the chassis from
tank
T-90, armored artillery tower, a powerful weapon. "
Inside the turret there is an artillery conveyor, "in the trays of which 50 high-explosive, armor-piercing, cluster ammunition or laser-corrected ammunition are placed," the company said.
"This does not just facilitate the work of the artillery crew, but sets the rate of fire at ten rounds per minute - the" Fire raid "mode is implemented: a gun from different angles simultaneously launches a line of ten shells. It's simply impossible to survive with such a blow, "the press service added.