The Ministry of Foreign Affairs of Syria returned the Order of the Legion of Honor of Bashar Assad to France through the Embassy of Romania in the Arab Republic, the press service of the Syrian leader said.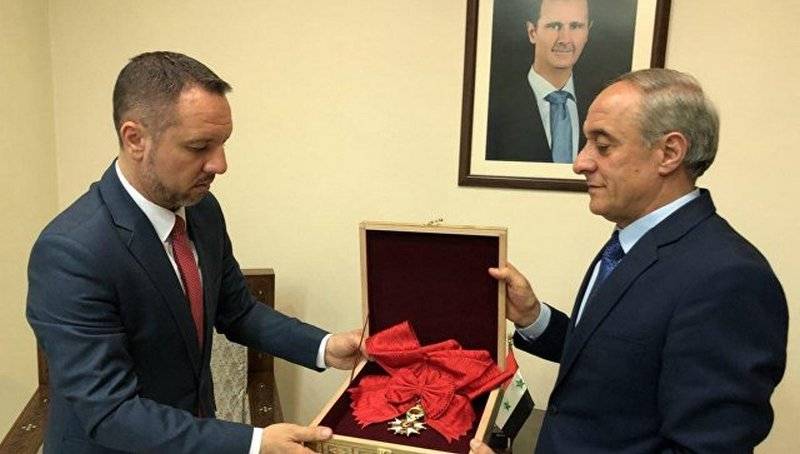 In Damascus, they decided to return the award, because Paris took part in "trilateral aggression along with the United States and the United Kingdom against Syria on April 14".
There is no honor for President Assad to wear the order of a slave state and a follower of the United States who support the terrorists
- said in a statement the administration of the Syrian leader.
The ministry also noted that Syria has always respected the international dialogue and the right of peoples to determine their own destiny. Damascus opposes any instructions from outside, especially from "immature regimes that have neither experience, nor wisdom, nor balance, regimes based on personal interests at the expense of the interests of the peoples."
The Order of the Legion of Honor was handed to Bashar Assad by former French President Jacques Chirac in 2001. The Syrian leader got it after he became the leader of the country after the death of his father, Hafez Assad.
The Order of the Legion of Honor is a national order, considered the highest distinction, honor and official recognition of special merit in France. It was established in 1802 by Emperor Napoleon Bonaparte.