By 2020, the main carriers of ICBMs in the Pacific
navy
(Pacific Fleet) will become nuclear submarines (nuclear submarines) of the Borey project, write
News
with reference to the Russian military department.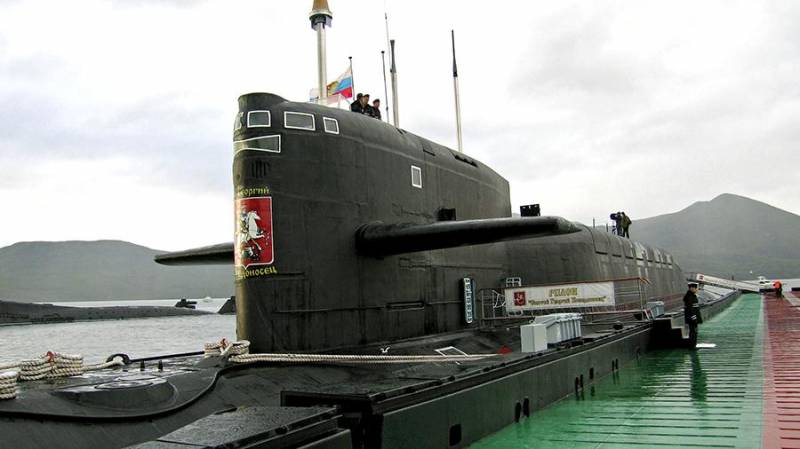 At the same time, two of the three nuclear-powered submarines of the 667BDR Kalmar project - the George the Victorious and the Podolsk, which are currently based in Kamchatka, will be withdrawn and disposed of from the Pacific Fleet.
According to experts, these are reliable submarines with high combat potential, but they have almost exhausted their resources.
To date, "Squids" remained only on the Pacific Fleet. Each such cruiser carries X-NUMX P-16P liquid rockets.
The submarines of the 667BDR project became real "workhorses", "the naval component of Russia's strategic nuclear forces in the 1990s and 2000s," noted naval expert Dmitry Boltenkov.
There were no serious accidents with "Squid", they showed themselves well in the difficult conditions of the Arctic and the Pacific Ocean. These are successful submarines, but any ship has a limited lifespan. The boats of the 667 project were built at the end of the 1970-s, more than 30 over the years. In addition, new technologies, new missiles. Now for the fleet massively built "Boreas". As soon as they are ready, they will replace the "Kalmaram". Only the "Ryazan" will remain in the composition of the Pacific Fleet, which has recently undergone modernization and extension of the resource,
told the expert.
"Podolsk" (given its name in 1998) can be called a legendary boat: "in 1980, the submarine made a long-distance transition under the Arctic ice from the North to the Pacific Fleet, for which the campaign commander and submarine captain received the stars of Heroes of the Soviet Union," reminds the newspaper.