Employees of the Military Automobile Inspectorate (VAI) will receive the right to fine drivers of the Armed Forces and other departments, according to
News
.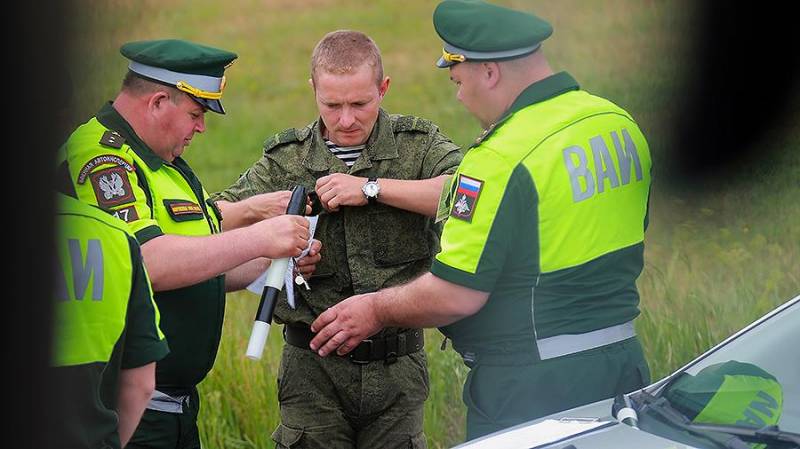 Such powers will be given to them by the regulations developed by the Ministry of Defense of the VAI.
According to the information, inspectors will be able to "draw up reports on administrative offenses, withdraw documents and conduct medical certification at the place". When arresting violators, they will be able to use staff
weapon
and special equipment.
VAI will receive for the first time a document listing the rights and obligations of employees. Earlier, inspectors were guided by the "Charter of the Military Police of the Armed Forces of the Russian Federation" and several provisions from the "Charter of the garrison and guard service".
According to the newspaper, "the powers of the VAI employees apply to drivers who drive vehicles of the Armed Forces of the Russian Federation, the Rosgvardia, the Emergencies Ministry, engineering or construction paramilitary structures."
In the army are young drivers. But the technique that they control requires increased attention. Army trucks transport people, fuels and lubricants, explosives. The new powers of the VAI staff will make traffic on public roads safer,
Vyacheslav Lysakov, deputy head of the State Duma Committee on State Building and Legislation, told the newspaper.
VAI employees will have the right to initiate administrative violations. You can assign a penalty and make a protocol on the spot. In this case, soldiers undergoing military service by conscription, will not be fined. Their misconduct will be reported to the commander of the unit, who will apply disciplinary action to them - from reprimand to arrest in the guardhouse.