On the world map today there are regular changes. This time, this is not about uniting and not splitting the states of the world, but about renaming.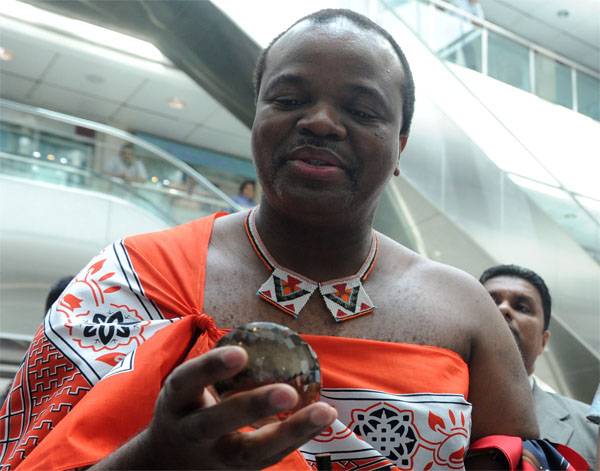 King of Swaziland Mswati the Third decided to leave a significant mark on
stories
African state by changing its name. Instead of Swaziland, a state called the Kingdom of Eswatini will now appear on the world map.
What caused such a decision, explains the king personally. According to him, if a citizen of Swaziland is abroad, then the name of the country there
"Associated with Switzerland"
- by the first letters of the word. Who specifically associates the Swazilands with the Swiss, Mswati III did not explain. If only CNN, in the reports of which Kiev is confused with Ulan Bator, is still in
news
reports indicate on the map a country called "Czechoslovakia", and the location of Donbass is shown somewhere in the Islamabad region.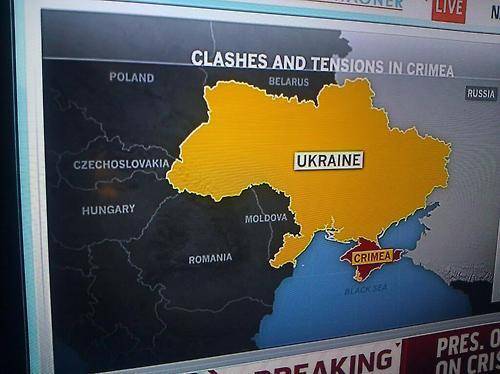 The same report about Ukraine with the map of "Czechoslovakia".
Esvatini, as explained by the king, means "Land of Swazi". The decision to rename was made on the 50 anniversary of the country's independence. Mswati the Third recalls that such a name was his land before the British colonization.
Is it possible that if the name Swaziland, according to the king, is associated with Switzerland, then the name Eswatini will be associated with Estonia? .. Exactly for the same reason - by the first letters.
For reference: Swaziland is a state in southern Africa with a population of 1,1 million people. Below the poverty line in Swaziland is about 54% of the population. Every fifth subject is illiterate. Average life expectancy is 49 years. The per capita income level is 152 in the world. King Mswati the Third (aka - Ngvenyama - "the lion") occupies the throne from 1986.