Qatar and the United Arab Emirates decided to draw time with the answer to Washington to the question of whether they were going to send their military to Syria or not. Recall that in fact their willingness to send a military contingent to the SAR said in Saudi Arabia. But in Egypt, the American call is going to say the official "no." Against this background, the Qatari authorities and the authorities of the UAE are in deep thought. Saying "yes" - you have to fight with your own hands, which in the same Qatar is not very favored. Saying "no" - anger partner.
Qatar had the opportunity to drag out time to one degree or another with a US deal to buy American air defense systems. The American partners have explained to official Doha that the FIFA World Cup in this country (scheduled for 2022 year) is not far off, and leaving the Emirate without air cover by American air defense missile systems is "inadmissible".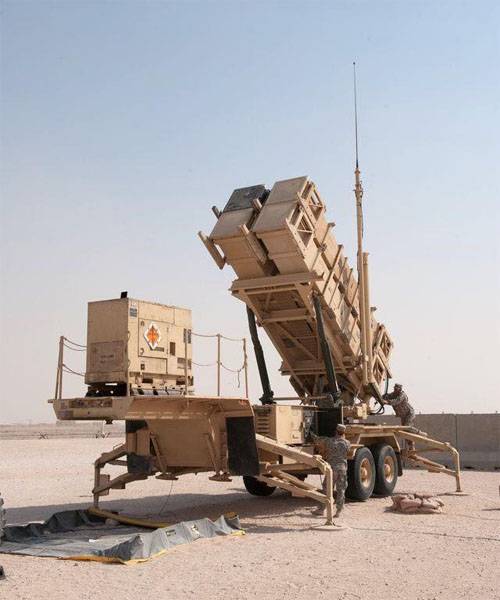 The Qatar Defense Ministry could not refuse the American offer and signed a contract with Raytheon for 2,5 billion dollars. All the details of the agreements have not yet been given, but it is known that in the near future deliveries of Patriot air defense systems should begin to Qatar - the very same ones who in neighboring Saudi Arabia, which had pretty much quarreled with Qatar, often shoot rockets boomerang in place at the launch site. Will there be enough space in tiny Qatar in order to place all the SAMs acquired for this huge amount?