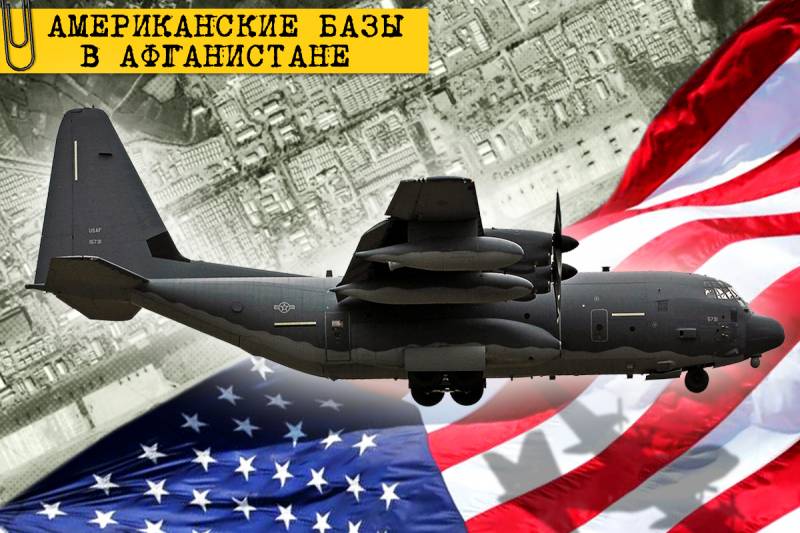 Considering in the previous material a strange military base in Kosovo, we thought a little. And then they just appreciated the interactive map on which the locations of 147 US military bases were indicated.
And thinking ...
Then everything more or less fell into place. Starting right from the first letter of the alphabet. With "A". That is from Afghanistan.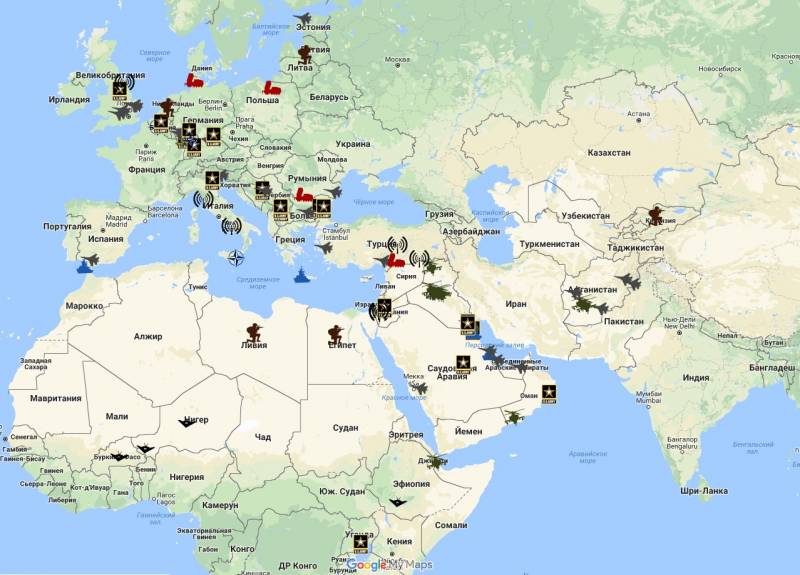 It's no secret to anyone, and if it's a secret, just take a word for it that if we are talking about heroin, then this is Afghanistan. And since the shuravi left, and the democratic forces of the world pushed the Taliban aside, the harvest of raw opium, and in the long run of heroin, is only a question of weather conditions.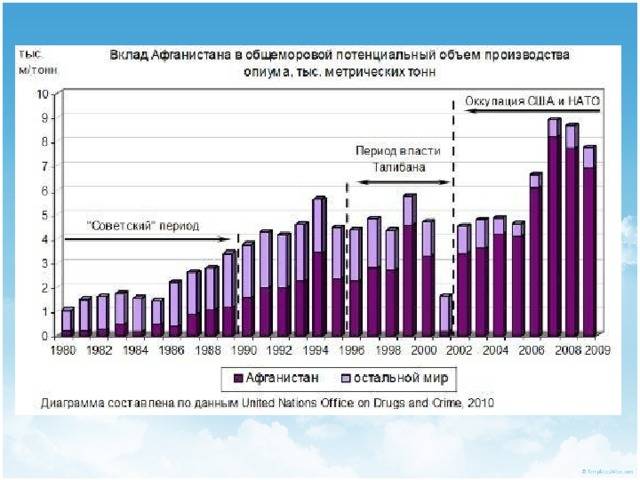 Yes, the Taliban, whatever they were peculiar, or even more to say savages, poppy was forbidden to grow. For religious reasons. But as soon as the Taliban did not, the Sharia law with all that it implies did not — and it began. Tens of thousands of hectares of land went under poppy. And democracy and rifles of US soldiers made it all unpunished.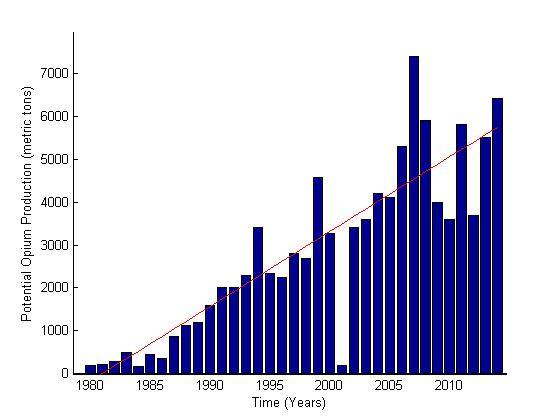 Yes, it seems that the forces of goodness are crawling about in terms of combating drug trafficking. Or imitate vigorous activity.
But "Gerych" comes to its customers around the world.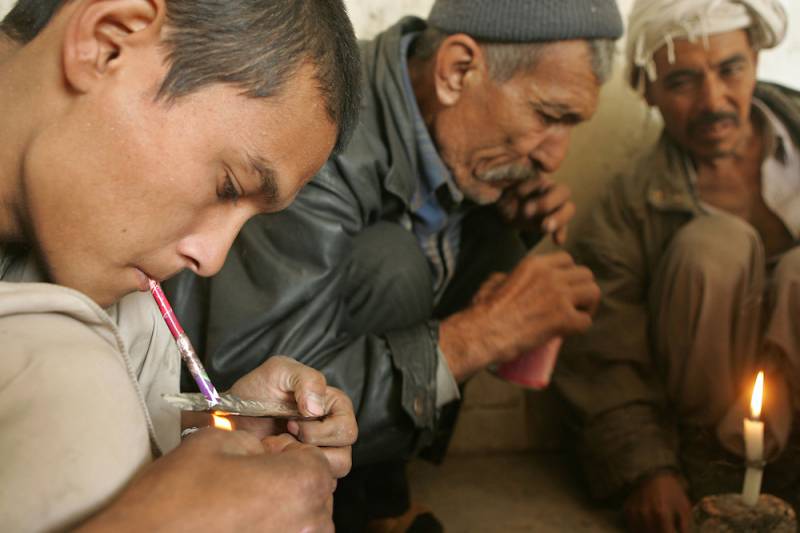 It is said that the turnover of the Taliban, who seem to control the south and east of Afghanistan, where opium poppy grows best, is 200-250 to millions of dollars. While the numbers of drug dealers turnover is ten times more.
Well, for a billion you can work with a pure chip, isn't it? Especially since this is a billion dollars. In cash.
And here is one small question: how do these tons of raw opium reach the processing centers and consumers in Europe, America, Asia?
Probably, many in their eyes drew a sort of caravans of donkeys loaded with bales of opium, led by bearded men with AK-47 behind their backs?
In vain. Everything is somewhat wrong, unfortunately. More precisely, everything is completely wrong.
Of course, the caravans of these animals, as well as all-wheel drive jeeps are taking place. It's silly to argue with that. But thousands of tons of product to Europe, for example, will be how much to get? In the mountains, in the valleys, in a couple of seas and a dozen states, where the drug is not very much favored ...
What for?
What we are going to state now, maybe, doesn't look very convincing, but hooh as if it were vital. And, most importantly, without donkeys and drovers. Like this: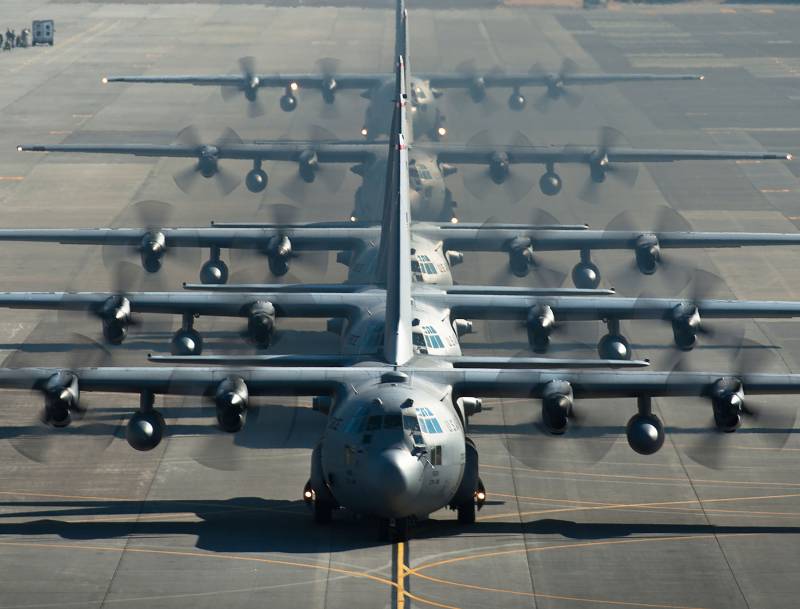 Why not? Proving that the presence of American soldiers had a beneficial effect on poppy crops in Afghanistan is not necessary. This has been proven for a long time and not by us. If soldiers stand at the head of increased yields, why the hell can't they stand in the middle of the river that carries raw opium to the consumer?
We look at the map.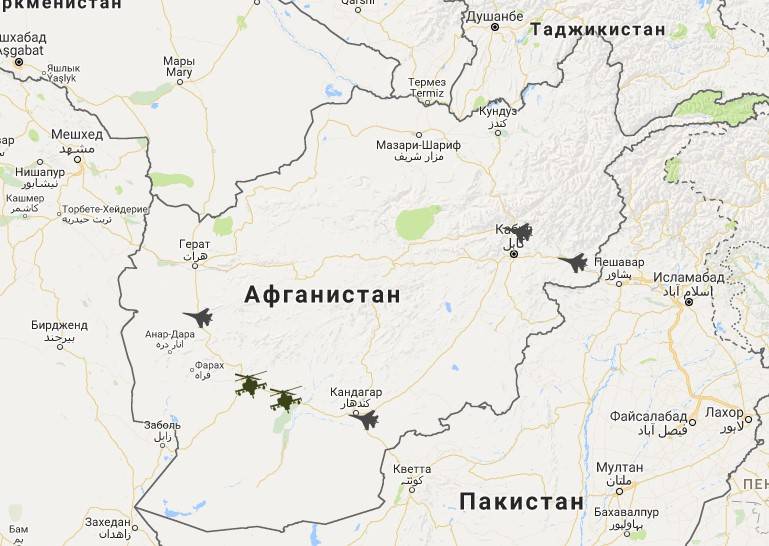 Only four air base. Helicopter does not believe: what is a cargo helicopter, if it is not Mi-26? There is a different layout. The fact that the airfields, so kindly wrung out by the US Air Force, are quite randomly located just in the south and east. That is, where the hero of our story grows better.
In fact, of course, a coincidence. Some of the airfields we still used with might and main.
However, it is quite normal for yourself to bring some bales of raw materials to any of these airfields. Not? And what problems? Or the police and drug control (if it's not on paper) can calmly stop the vehicles of the US Army? Yeah, right now ...
Bales will arrive, they will not get anywhere.
And the plane will plunge. Not themselves, of course, but plunge. In the same C-130 "Hercules", which is capable of quite normal and without special stresses to drag 18 tons per 5 000 kilometers.
Smart people will look at the map and estimate that it is a bit far from Europ. And civilization is far away.
Again, take the card. From the same opera.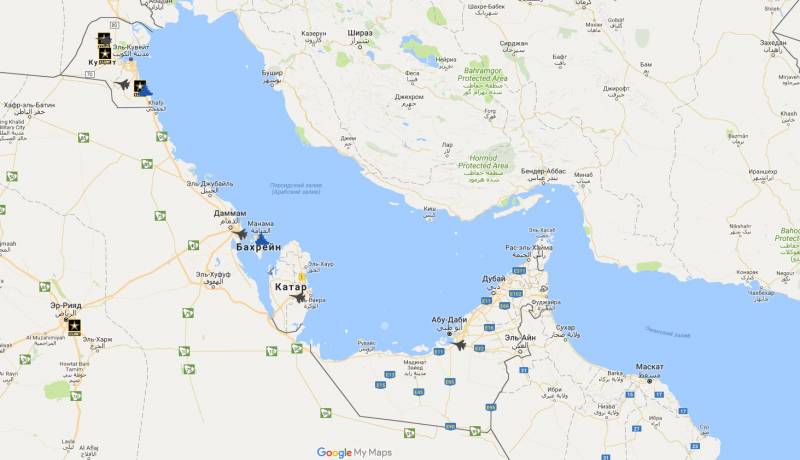 What we see? And we see the country of the gas station, where gasoline is not in short supply. Bahrain, Qatar, Emirates, Saudi Arabia ... Charm, not the region!
And we draw your attention to the fact that in every country there is a badge of the US air base ...
That is to sit down so calmly, to drink a jar of cold cola, while refilling the plane, - quite to yourself. And you can fly on.
Here it is worth saying a few words on the subject of why we are flying south. Yes, everything is simple. Iran is hardly happy with the prospect of the passage of US aircraft over its territory. Not friends, in general. But even so, then we have Syria, in which, in addition to Assad, his friends from Russia are sitting. With its anti-aircraft guns and fighters.
No one says that tomorrow the Russians will start shooting down everything that can fly. Not. Thank God, the difference between the Ukrainians and the Russians in matters of air defense has already tasted the whole world. But why unnecessary risk? Simply a little circle to give and fly around the area.
And further over Egypt, Libya, Israel, it does not matter, and we are flying over the waters of the Mediterranean Sea ... And now it is Europe.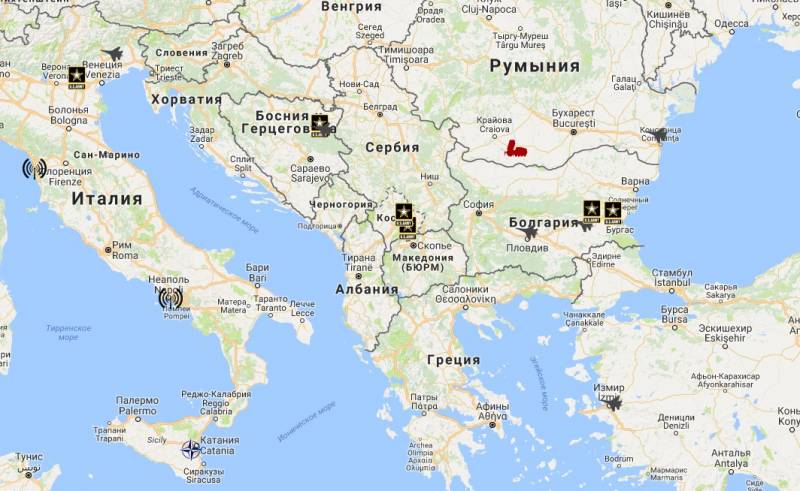 And there those very "strange" bases like the one in Kosovo are. Or Tuzla in Bosnia and Herzegovina. Or in the north of Italy.
In general, there is where calmly and without excesses land, right?
We watched the cocaine brawler in the cargo hold of a passenger plane carrying ambassadors. Oh, here, in nature, a trifle ... How much can you put in a military transport worker? Who does not inspect anyone at customs?
We do not know how about Bosnia and Kosovo, but in Italy in order to take such a load, put it in a secluded place, pack it up and send it further - without any problems at all.
So you can discuss a lot of the problems of drug trafficking in the world, try to counteract it and make a lot of fussy and useless gestures. Express concern and surprise to those who damn narcohydra still can not lose their tentacles.
While in the world there are 147 well-equipped places where trucks can easily enter and leave, sit down and take off aircraft, unedited, unexplored, and even under the protection of watchful servants of democracy, she (democracy or hydra, without difference) can sleep peacefully.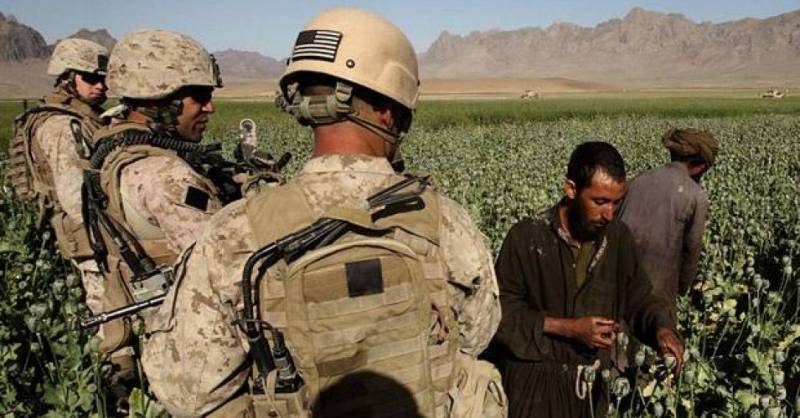 For everything goes according to plan.