Hundreds of militants surrendered
weapon
and began to leave the Syrian city of Doumeir, located northeast of Damascus, Interfax reported, citing the Associated Press.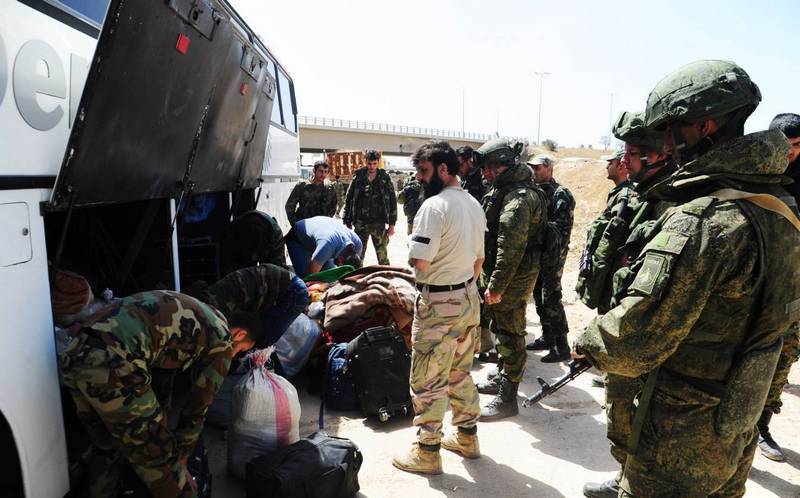 It is noted that the evacuation of the militants and their families takes place within the framework of the previously concluded agreement, under which they are allowed to head to the rebel-controlled areas in northern Syria.
According to the agency SANA, about five thousand militants and their family members must leave the Syrian city of Dumeir northeast of Damascus.
According to Syrian media, the Jaish al-Islam group * operates in Dumeir. Earlier, the militants of this group were withdrawn from the city of Duma in Eastern Gut.
On the eve, the head of the Russian center for reconciliation of the warring parties in Syria, Major General Yuri Yevtushenko, said that the militants in the Syrian city of Dumeir had handed five pick-ups with heavy machine guns and anti-aircraft guns to the Syrian authorities.
"Jaish al-Islam" * - terrorist group banned in Russia