Detailed information is provided on what they did in one of the Syrian scientific center destroyed as a result of a missile strike. Recall that the United States stated that the destroyed objects were previously used by the Syrian army for the production or storage
weapons
. In response, official Washington received a reasonable question (and from American journalists): if chemical weapons were produced and stored in the centers, according to the American command, then how did the United States strike, knowing in advance that they would lead to emissions of chemical warfare agents and to new victims? In Washington, something is still "mooing" that the blows were "controlled" ...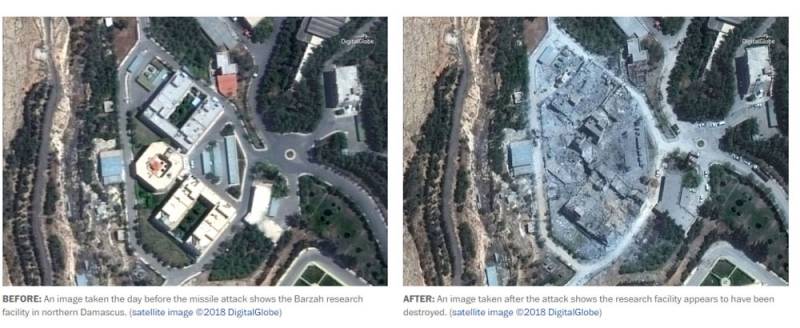 So what was produced at the center, which the US called the laboratory for the production of CWA? The information was confirmed that this is a scientific center in which the development of drugs for cancer patients was conducted. An antidote to snake bites, which thousands of Syrians face every year, was also produced in the center.
RIA News
publishes a statement by a representative of the research medical center Said al-Said, now destroyed by a rocket attack. According to him, Syria, under the conditions of the previously imposed embargo by the United States and the European Union, was forced to start its own development of cancer drugs. Now everything is destroyed. And the very fact of such destruction looks like nothing more than a frank genocide against the Syrian people by the Western coalition, in addition to supporting the terrorists.