Director of the design office "BP-Technologies" (part of the "Helicopters of Russia"), Alexander Okhonko, said that in Russia began testing a multi-purpose drone VRT300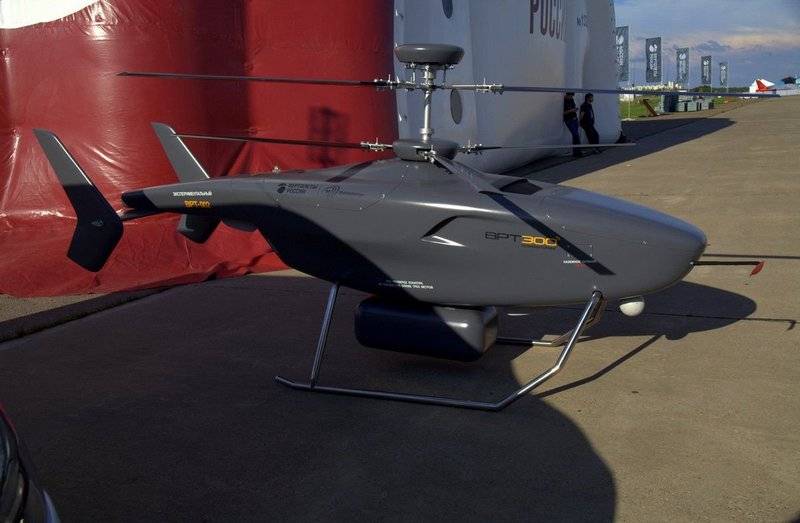 To date, we have defined the functional appearance and technical requirements for this helicopter, and also carried out a great deal of work on the selection of suppliers for the main systems and units of the VRT300. The beginning of bench tests is a kind of reference point, and if everything goes according to plan, then by the end of the year we will come out for flight design tests.
- he said.
Okhonko noted that all the components of the drone, except for the engine, are created and manufactured in Russia. He noted that the power plant for the VRT300 comes from one of the western countries. At the same time, the head of BP-Technologies emphasized that the company had initially abandoned the option of installing American or British engines in order to avoid possible complications in connection with the sanctions.
The VRT300 complex is being developed in two versions: Arctic Supervision - with side-looking radar for conducting ice reconnaissance and operation in the Arctic and Opticvision - with increased flight range for monitoring and remote sensing tasks. The mass of the target load drone - 70 kilograms, reports RIA
News