Montenegrin Air Force received the first multi-purpose helicopter Bell 412EP, its transfer occurred at the Montenegrin airbase Golubovitsy, reports
bmpd
.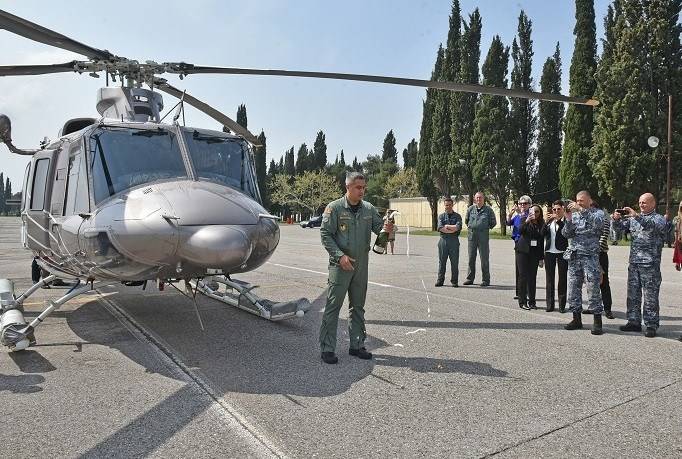 According to aviation expert Svetozar Yokanovich, "this 2002 machine of the year, previously operated by the New York police, was taken on April 7 in a disassembled condition to Prague (Czech Republic), and from there, after assembly, flew to Golubovitsy."
Two more will follow this helicopter, but already new ones.
Earlier, "The United States offered Montenegro, at no cost, Sikorsky UH-60 Black Hawk helicopters deducted from the US Army
aviation
but the cost of their survey and the cost of the flight hour were exorbitant for the country's military budget, "said the expert.
There were other applicants - Airbus Helicopters Н145М and Leonardo AW139. Their price did not work either - the Montenegrin budget for the purchase did not exceed 30 million euros.
As a result, the defense ministry chose the cheapest option, providing for an agreement with Bell Helicopter for the amount of 29,9 million euros. For this money, the company agreed to supply one used 412EPI helicopter and two new Canadian production lines.
Currently, the Montenegrin Air Force, formed in 2006, has only five SOKO SA341 Gazelle light helicopters of a licensed Yugoslav assembly.