The Reuters news agency reports that a Russian appeal has come to the WTO over the measures introduced by the United States. It is noted that Russia in its appeal to the leadership of the World Trade Organization speaks of the need to recover compensation from the United States for the losses that the country suffered in the global metal market due to the introduction of increased duties on steel and aluminum by Washington. Recall that in the United States raised duties on imports of steel and aluminum, not only for Russia, but also for many other countries. The amount of compensation required by Russia is not reported.
Russia's requirements for the US in the WTO are actively supported by India, in which metal producers also faced financial losses due to the fact that the United States violated one of the basic laws of the WTO - the law on equal conditions for increasing competition.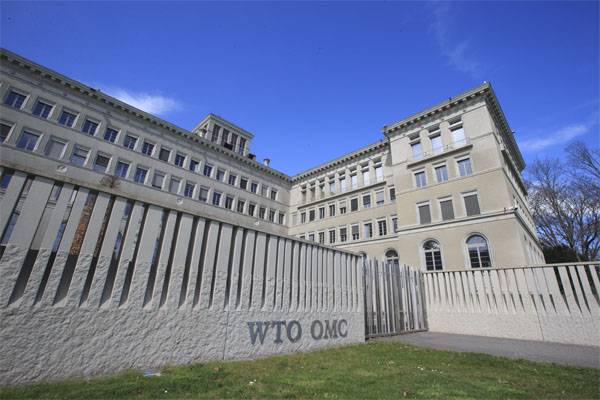 In Washington, the claims of Moscow and New Delhi answer that "this issue is not regulated by the apparatus of the World Trade Organization." In the United States, they stated that they connect the introduction of fees with "issues of national interests and economic security."
The question of how the bureaucratic apparatus of the WTO behaves in such a situation remains open. There is an opinion that WTO officials will not take a step to force the United States to pay compensation within the framework of its authority. Otherwise, it turns out that the WTO is "against democracy", against the world hegemon ...