Coastal anti-ship missile systems "Bastion P" are considered the most secret and at the same time one of the most powerful systems
weapons
in the arsenal of the Syrian army, writes
Messenger of Mordovia
.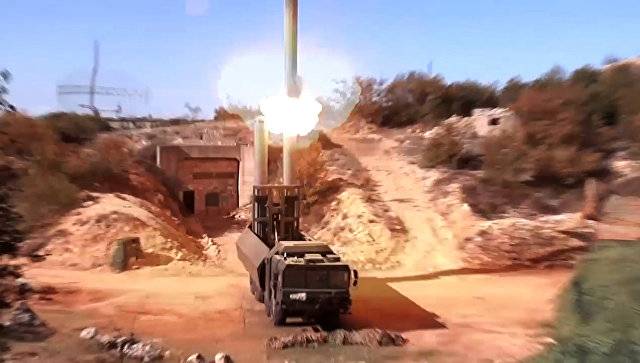 Launch of the rocket "Bastion" on the objects of terrorists in the SAR in 2016.
It is difficult to argue with this: "Indeed, there are no such systems not only for the neighbors of Syria, but also for the majority of the developed military powers. A warhead weighing two hundred kilograms, mounted in a three-ton rocket, flying to a target at an altitude of 10 meters, leaves no chance for even large enemy ships to survive 300 km away, "says Dmitry Lemeshko.
Earlier, experts noted that it is almost impossible to detect and intercept the missile of this coastal complex not only with modern, but also with promising means
naval
Air defense of NATO countries.
So why the "Bastions" did not use against the ships of Western countries during a rocket attack on Syria?
As the author explains, "the fact is, the strikes were delivered by surface ships, mainly from the Red Sea and the Persian Gulf, that is, from an area that was beyond the reach of the missile systems," aimed also at the Mediterranean.
In the Mediterranean then there were only French ships, one of which produced only three cruise missiles. "His role in the attack, apparently, was considered insignificant, and it decided not to spend expensive means of destruction," - concludes the publication.