TsAGI plans to complete aerodynamic testing of a dual-purpose drone during the week, the head of the aerodynamics department of the power plants of the Central Aerohydrodynamic Institute named after them. Zhukovsky, Alexander Chevagin.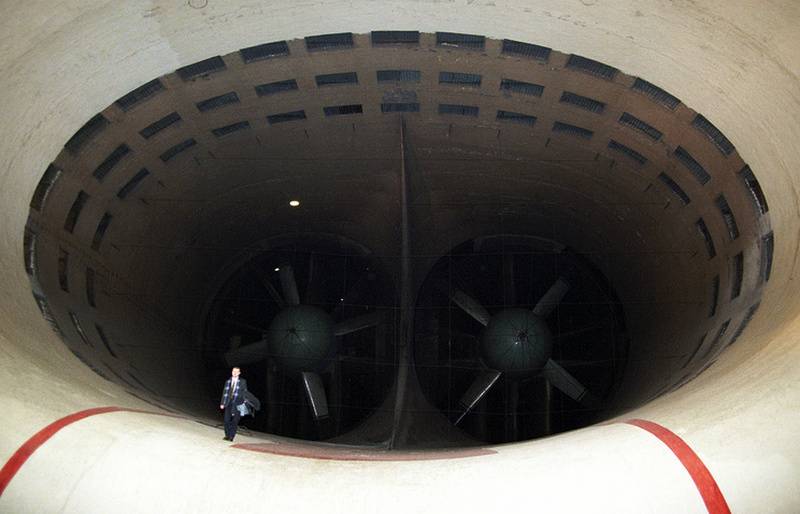 TsAGI, wind tunnel
The tests are carried out in the subsonic wind tunnel T-101, transmit RIA "
News
". Chevagi noted that he could not disclose data about the customer of the test or report any details of the project.
A tailsitter is a vertical take-off and landing vehicle capable of landing on the tail, performing horizontal flight "in an aircraft-like" manner. The development of a dual-purpose aircraft, tailing the Pheasant, became known in December 2016. It was reported that the take-off mass of the drone will be up to 500 kg, cruising speed - about 350 km per hour. The rotax912 XHUMX horsepower engine will be used as the power plant.
A similar device is being developed in the USA. According to media reports, testing of sea tailsters, which Northrop Grumman is working on, is scheduled for the beginning of 2018. Such a machine is convenient to use on ships equipped with helipads.