Yantar Shipyard (Kaliningrad) transferred the squadron destroyer "Restless" of the 956 project after its repair and conversion to the Baltic Fleet, reports resource
korabel.ru
.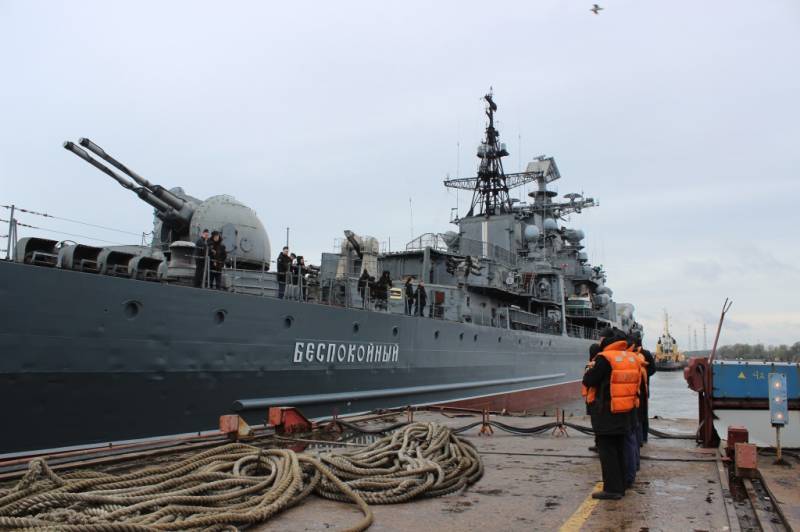 It is reported that on April 17 the destroyer was towed to the Baltic base
fleet
(Baltiysk). Amber specialists performed a large amount of work on converting and repairing the underwater part of the ship's hull.
"With the Restless, the propeller shafts were dismantled, and the hull itself was sealed and painted so that it could be afloat without service by a permanent crew," the report says.
These works were carried out "as part of the preparation of the destroyer for museumification and the subsequent transfer of it to the Patriot park in Kronstadt," explains the publication.
Blog Help
bmpd
: "The Restless Destroyer was the 15 ship of the 956 project. Launched in April 1987, at the Zhdanov Plant (now the Northern Shipyard) in Leningrad, launched in June 1990, entered the Baltic Fleet 11 in February 1992. I did not go to sea from 2006, and from 2009, I was transferred to the reserve of the 2 category. In September, 2016 was towed to Yantar PSZ for conversion into a museum. "