Three types
weapons
electronic control of drones developed for power structures concern "Automation" (part of "Rostec"), reports RIA
News
message of concern.
Among the new products are the portable Pishchal, the stationary Taran and the mobile Sapsan.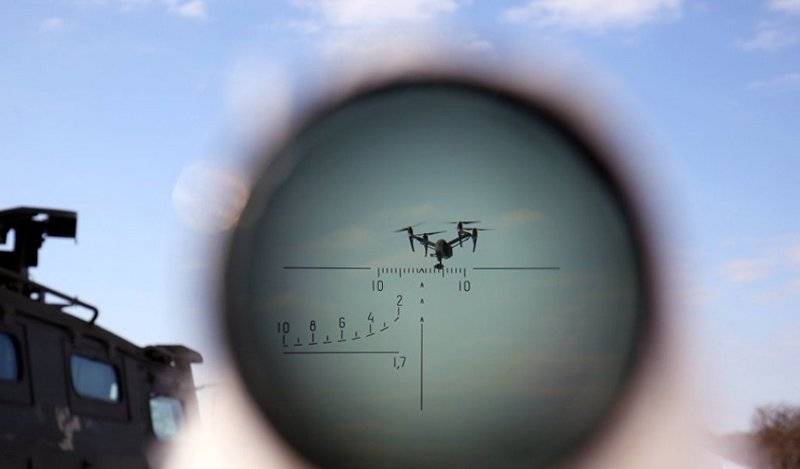 Sapsan is the most powerful of the three complexes. It is designed to deal with any drone. The complex detects UAVs in the infrared and visible, radio engineering and radar ranges from a distance of more than one hundred kilometers, accompanies them, and emits a directional stream of electromagnetic radio interference. If the unmanned vehicle is particularly dangerous and is subject to immediate destruction, then accurate target designation is transmitted to the means of fire destruction of the air defense system.
The average "Taran" is effective in the face of the threat of a massive UAV attack from several directions at once. When they are detected, it instantly "erects" above the object a protective invisible dome with a radius of at least 900 meters, impenetrable to drones. Despite the use of a wide range of frequencies for protection against drones, the radiation is absolutely harmless to people, and mobile communication also works under the dome, they told the concern Avtomatika.
"Pishchal" made in the form of a gun weighing three kilograms. It is designed to combat single targets or drones in motion. The battery, which feeds the "gun", lasts for an hour of continuous operation.
The concern "Automation" plan to complete the tests and confirm the characteristics of all complexes in the coming months. By the end of the year, their mass production will begin.