The conclusions of the OPCW confirm the accusations of Britain against Russia in the "Skripaley case", only Moscow had a reason and means for poisoning, reports
RIA News
State Department spokesman Heather Nauert.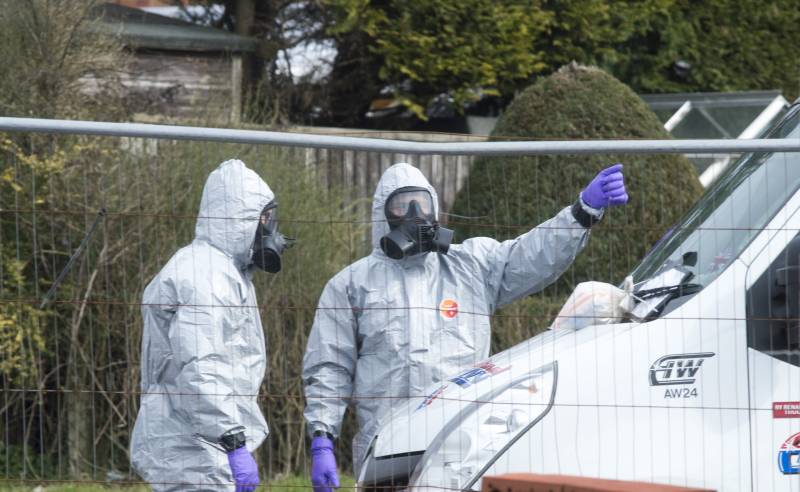 An independent report of the OPCW, distributed last week, confirms the findings of a laboratory in the UK regarding which chemical was used in Salisbury. We are grateful to the OPCW for its rapid support and technical efforts to establish the facts. We fully support the UK and the need for today's special meetings of the executive committee of the OPCW and the UN Security Council to discuss the Himataki in Salisbury,
said in a statement nawert.
Only the Russian government has a motive, means and
historical
precedents for such attacks. Russia developed the type of army-style nerve gas used in Salisbury, and in the past, as you know, carried out state-sanctioned killings,
she added, without explaining what the killings are.
Instead of changing its dangerous and destructive behavior, the Russian government only denies and makes counter accusations in order to divert attention from its guilt,
added the representative of the State Department.
Experts at the OPCW have previously determined that the "toxic chemical of high purity" was used during the attempt on Skripale. At the same time, the document states that "the name and composition of the detected toxic chemical substance are contained in the full and secret report of the secretariat, accessible only to members (organizations)".
Meanwhile, the permanent representative of the Russian Federation at the OPCW, Alexander Shulgin, stated that this toxic substance was produced and patented in the United States as chemical weapons.
Yesterday at a meeting of the executive council of the OPCW, he showed a document of the American Patent Office of 2015. It reports on the invention of a bullet that has a capacity for toxic substances.
At least one of the active substances that a given bullet can be equipped with can optionally be the following nerve agents, including herd, sarin, soman, cyclozarin, VG, VM, VR, VX and, attention, "newbie" type agents ,
quoted Shulgin excerpt from the document.
He stressed that this document confirms that in the USA "substances like" Novice "were not only produced, but also patented as chemical weapons".