In the spring of this year, the Kerch plant "Zaliv" began to repair warships. The main advantage of the plant - the ability to work with add-ons, reported
News
.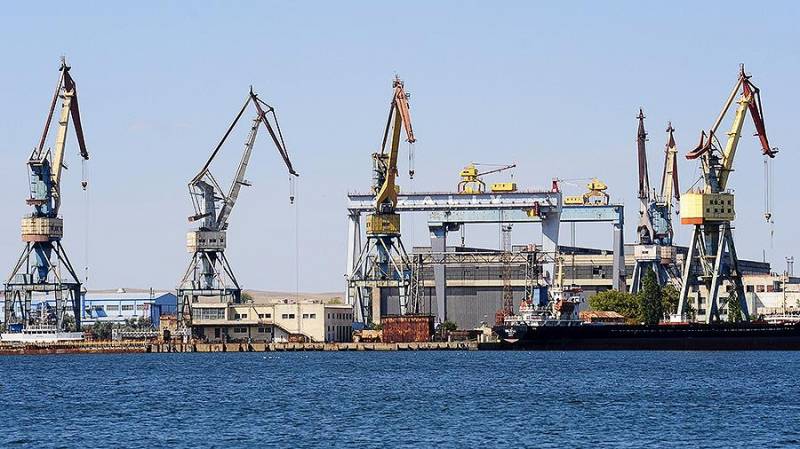 The superstructures of modern ships are made of aluminum-magnesium alloys and require special repair technologies. "Gulf" has such technologies.
"Kerch will repair warships of the Russian Navy. First of all, we are talking about the Black Sea
navy
. But in the future, at the Gulf shipyards they will be able to repair the vessels of the Baltic and Northern Fleets, which could enter the Crimea during long trips, "the newspaper told the military department.
The Russian Navy has dozens of ships with aluminum-magnesium superstructures. In particular, using this technology, large landing craft (BDK) of the 775 project were manufactured. Such add-ins are hardly noticeable on radar, which is especially appreciated when creating "invisible" using stealth technology. Similar materials are used in the construction of the 11661 "Cheetah" project guard.
The first serious contract "Gulf" has already received: he will take part in the repair of the BNC project 775 "Yamal", which in January last year was damaged in the Aegean Sea, faced with a dry cargo ship.
The underwater part of the BDK was repaired by the Sevastopol Sevmorzavod. In Kerch will be engaged in the restoration of superstructures amphibious assault ship.
"Gulf" has a favorable geographical location and all the necessary power for repairs. Kerch is an ice-free port. The plant has the largest dock in Russia - 300х600 m, which was used in the manufacture of the nuclear power carrier Sevmorput. All post-Soviet times, the plant specialized in the repair of civilian ships,
told the newspaper military expert Dmitry Boltenkov.
At the same time, he said, the company has experience in building ships for the Soviet Navy: "a series of sea minesweepers, anti-submarine and patrol ships were created at this plant."